NEW LIVES: People move into a newly built residential community in Hanwang Town, Sichuan Province (XINHUA)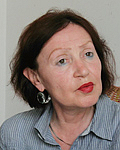 (CHEN JIAN)
The ground was shaking. The roads were distorted. The mountains collapsed, raining down stones. A devastating earthquake ravaged Sichuan Province on May 12, 2008, followed by more than 30,000 aftershocks.
The earthquake affected an area the size of Spain. It left 69,227 dead and nearly 18,000 missing.
Mudflows, landslides and reservoir flooding overcame people and cut off utilities. In addition, 16 major roads were destroyed by the earthquake, making rescue and relief work more difficult.
Thousands of villages and towns on the southeast edge of the Qinghai Tibet Plateau were hit by the earthquake three years ago.
Afterward, 82,000 rescue teams rushed to the disaster-stricken area, helping tens of thousands of people out of the ruins and treating 4 million injured.
Ten days after the earthquake, 15 million people in the area had been transferred to safe areas. Then after three months, 12 million people had returned to their homes. Living in tents and other temporary places, these people participated in the reconstruction of their houses.
Reconstruction in Sichuan has progressed quickly. A year and a half after the earthquake, 15 million rural houses had been rebuilt. Two years after the earthquake, urban residents had moved into 260,000 new residential buildings.
Sichuan people have exhibited their resilience in face of the natural catastrophe. Moreover, sound government policies should also be credited for the quick reconstruction and renovation of damaged buildings.
For instance, one policy said every person displaced by the earthquake can receive 1,300 yuan ($200) as a subsidy. The subsidy, though not handed to any recipient in person, is directly paid to cover the construction expenses of his or her home. When families or individuals hire contractors to construct a house, they can also get bank loans.
Shuimo Town, in Wenchuan County of Aba Tibetan and Qiang Autonomous Prefecture, is dubbed as Wenchuan's gate.
The town is inhabited by four ethnic groups: Qiang, Tibetan, Hui and Han people. China has 56 ethnic groups. People here have different religious believes. Qiang people worship big mountains, white stones and sheep horns, Tibetan people believe in Lamaism and Hui people Islam.
Shuimo Town was leveled by the earthquake. Now, a new town has emerged, with well-equipped schools and hospitals. The new buildings, usually two or three stories tall, exude a unique beauty, which tricks visitors into believing they are luxury villas.
The buildings here now are gorgeous and distinct in styles. You will not see two buildings that are exactly the same. The doors, windows, doorsills, balconies and roofs are all exquisitely designed. In the middle of the street, there is a white pagoda, which symbolizes harmony between Han, Qiang, Hui and Tibetan people living there.
Some buildings with rich ethnic flavor are very interesting. The Changshou Old Street features buildings in the style of minority people in west Sichuan. The densely clustered Tibetan style buildings remind people of the Potala Palace in Lhasa, capital of the Tibet Autonomous Region. Beside them are the watchtowers of the Qiang people, and residences of Han and Hui people.
After people sorted out food and a place to live, they needed jobs. Shuimo people decided to develop a tourism industry and have turned the town into a scenic spot.
Although nearly 90 percent of the fiscal revenue of Aba Tibetan and Qiang Autonomous Prefecture is from industry, 10 percent from agriculture, and only 7 percent from tourism, tourism is a very promising industry there.
Peking University has participated in the post-disaster reconstruction of the prefecture. The prefecture also plans to develop its cultural and educational industries. In Shuimo Town, museums, tourism centers and exhibition centers have also been built up.
The town is picturesque. To protect its natural environment, the town has built a garbage-treatment plant and uses recycled water. As you stroll on the town's streets, seeing many smiling faces, you will believe that this nation will not yield to any difficulties.
The author is a Russian living in Beijing and working for China Pictorial