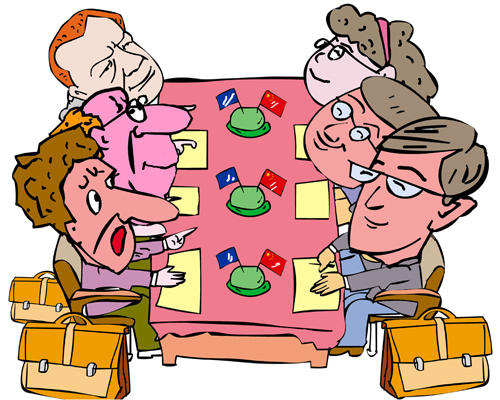 (LI SHIGONG)
Chinese and Western people have different communication styles. Many Western friends label Chinese "inscrutable." My foreign friends say the way Chinese talk, how they formulate and deliver their thoughts, seems indirect and obscure.
"Especially when bargaining," Ester, an Australian, complained, "I can never tell if I got a good deal or not." On the other hand, a Chinese could say, "You foreigners are rude and direct," I said.
Today, with China hosting many foreigners, and in China's booming, industrialized society, there are bound to be misunderstandings between the locals and guests.
"How can a foreigner characterize the Chinese ethos and values?" I asked.
"Lots of Westerners try to define the differences between Chinese and Westerners in terms of logic or philosophy," my teacher said. "Some look at the social differences, as if they were anthropologists on tour in the Middle Kingdom. Others look at linguistic oddities, and say we think the way we do because of our writing and grammar. But I think that the Chinese mind always seeks harmony. This preference for harmonious relationships is culturally specific, and it is based upon notions of acceptable strategies of discourse."
"You mean foreigners misjudge a Chinese speaker's intent because they do not understand the way of speaking?"
"Indeed," the teacher said. "It is not the accent, or the characters creating the problem. It is in the way we say something. The Chinese language has a topic-comment set up in terms of grammar. Maybe 50 percent of the utterances you hear are spoken in this fashion."
"And English has the preferred subject-predicate format, as do other European languages," I said.
"Yes, this difference is profound. Topic sometimes bears a loose relationship with comment, making the Westerner think a Chinese is rambling. Often the topic carries old information, with the comment gently bearing new, and this makes it seem as if a Chinese were repeating, or being devious by adding new information at the end of his speaking," said the teacher.
"Yes, for a Westerner, the main point will get lost. We are more direct and upfront, especially about money, requests, and demands," I said.
"Westerners put the important information first, regardless of feelings. We do not; it is not polite. But you think we are being unclear, even beating around the bush," teacher said. "This is not true. We are trying to minimize any chance of social confrontation, and to establish a kind of shared context before moving forward."
"This sounds like a deference tactic: to be gentle at first, and then, boom, make your request or demand," I said.
"It is our discourse style. If I gave you the impression I wanted something, even if it were a business meeting, I would lose face by acting aggressively. If I did this, and you refused me, then I'd really be a fool. The motive for my way of speaking is to protect both of us," said the teacher.
"The Chinese way would be to outline the entire situation carefully, talk a lot about it, justify it clearly, and then make a request at the end of the speech?"
"Yes," said the teacher. "A traditional Chinese wants to avoid all appearances of presumptuousness. He must never be eager or hopeful. Through clarification and justification he also counteracts any talk that a request may be unreasonable."
"This style does incline toward harmony," I said, "but it demands attention on the part of the Westerner. We like to hear the topic, the thesis first, and then the details. You are communicating in an inverse fashion."
"Yes," said the teacher. "This difference in style applies to writing as well as speaking. Many Chinese students who study English encounter problems when learning to write, because they have never learned to start with a topic sentence."
"Mastering the English rhetorical form is hard for everyone. Now I understand it would be doubly hard for a Chinese student," I said. "It would be interesting to interview a bilingual speaker and see what she would say, would she become confused?"
"My ex-student Wan Yun is a translator. She told me she found the Chinese style to be more open-minded, less restrictive than American style. When you translate American speech or writing, you must react immediately, and often the remainder of the speech or text is lost, because the main point has already been made," the teacher said.
"I see your point," I said, "But Americans would fall asleep waiting to hear your Chinese thesis statement."
The teacher said, "Well, all we can do is agree to disagree. Different sociocultural assumptions underlie message construction at discourse level. Misunderstandings can lead to stereotyping. I'd rather be harmonious with my friends. Shall we drink some tea?"
The author is an American living in China