CHALLENGES AHEAD: New Japanese Prime Minister Yoshihiko Noda speaks at a news briefing in Tokyo on September 2 (XINHUA)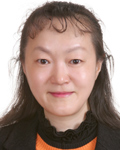 The Japanese political merry-go-round has spun out yet another new prime minister. On August 30, Yoshihiko Noda replaced Naoto Kan to become Japan's third prime minister in the last two years and sixth in the last five years. Observers are curious about Noda's diplomatic policy because he was previously the finance minister and rarely commented on diplomacy. Noda's inappropriate attitude about Japanese history, however, has made people worry about his future Asian policy—he once said World War II Class A criminals were not sinners.
The constant changes in the prime minister's office have caused constant shifts in Japanese foreign policy. Whether Noda's diplomatic policy can become more reasonable and consistent will have a great bearing on the stability of the whole of East Asia.
Relations under Hatoyama
In 2009, the Democratic Party of Japan (DPJ) won the country's parliamentary election, ending decades of rule by the Liberal Democratic Party (LDP). While maintaining the U.S.-Japanese alliance, then Prime Minister Yukio Hatoyama stressed the independence of Japan's diplomacy and called for an equality-based relationship with the United States.
Hatoyama also paid greater attention to Asia, advocating balanced diplomacy between the United States and China. Under pressure from voters, the Hatoyama government urged the United States to relocate its Futenma air base in Japan's Okinawa Prefecture. Also, Hatoyama boosted Japan's relationship with China, while promoting the development of an East Asian Community.
Hatoyama's diplomatic adjustment seriously disturbed Washington's Asian strategy. In response, the United States launched a publicity campaign to remind Japan of the importance of the U.S.-Japanese security alliance. While pressuring the Hatoyama administration, Washington also portrayed China's emergence as a regional threat. When Hatoyama was forced to resign, both his promise to pull the U.S. air base out of Okinawa and the DPJ's independent diplomacy came to an end.
Hatoyama's failure led to Kan's administration returning to the traditional U.S.-Japanese alliance. The return also created conditions for Washington dealing with China's rise by using the alliance.
Kan returns to business as usual
China initially had some hope for better relations with Kan's administration. Some Chinese observers believed Kan would be more willing to push the Sino-Japanese relationship forward, because he had headed several DPJ delegations to China, and had played an active role in promoting bilateral cooperation.
The Sino-Japanese relationship was good during the initial period of Kan's administration. The DPJ insisted on the four basic political documents between the two countries, which respectively were signed in 1972, 1978, 1998 and 2008, so as to maintain the continuity of the Sino-Japanese "strategic relationship of mutual benefit."