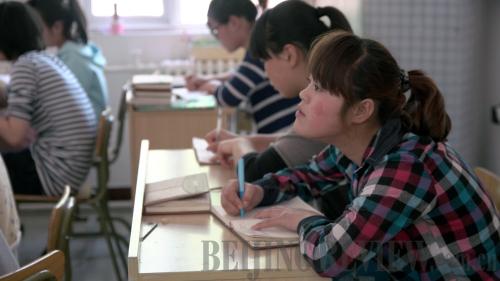 BACK TO SCHOOL: Students attend class at the Rural Women Training School (YUAN YUAN)
With more rural men migrating to work in cities, young women from the countryside are also seeking new chances to make the best of their abilities. A small school in a suburb of Beijing has helped thousands of rural women develop career potential since 1998.
Surrounded by shacks in Dadongliu Village in Xiaotangshan Town, Changping District, the campus of the Rural Women Training School is quite austere. There is only one bus route from the village to downtown Beijing and it takes almost half an hour drive to reach the North Fifth Ring Road on the city's urban-rural fringe.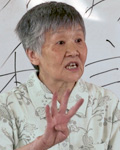 Wu Qing (YUAN YUAN)
Wu Qing, the founder, was born in 1937 and taught English literature at Beijing Foreign Studies University until the late 1990s. At the same time, she conducted research in China's rural areas as a consultant for the Canadian International Development Agency.
"Conditions in rural areas were shockingly harsh, especially for rural women," Wu added. "Many young girls dropped out as teenagers and worked on farms. They don't have any say in their families and have no idea how to protect themselves and fight for their own rights."
Wu believes the development of rural area is very crucial to China's development and rural women play a very important role. "An education is the first thing they need," said Wu.
Wu's late mother and well-known author Xie Wanying (1900-99), pen name Bing Xin, provided the school's initial 100,000-yuan ($16,300) endowment to provide short-term vocational education. In the following years, it received many donations from a range of benefactors.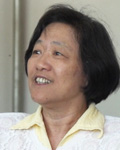 Luo Zhaohong (YUAN YUAN)
"Everything was donated by different people and organizations, including the trees, flowers, desks and chairs," said Luo Zhaohong, the school's current principal.
The students are either selected by Wu herself or recommended by local women's federations. "They should be from poor families and have a desire for knowledge," said Wu.
The school covers all student costs. It offers different courses for students with different career targets, including stenography, kindergarten teaching and sewing.
Student life
Nineteen-year-old Wang Yajuan and 21-year-old Zhang Shijuan are both from north China's Inner Mongolia Autonomous Region and enrolled in a three-month course on kindergarten teaching in March.
"We have studied many things here that we never thought we could get access before, such as dancing, singing and keyboard playing," Wang told Beijing Review. "After I failed the college entrance exam, I went to some cities to work but at the bottom of my heart, I still want to go back to my hometown to do something meaningful."
"I am 21 years old now and should start thinking about a stable future. I don't think city life is for me as I still feel more comfortable to be with my family in my hometown," said Zhang, who had also been working in cities before her enrollment to the school. "I love kids and teaching kindergarten in my hometown suits me."
Both of them admitted that they were very disappointed at the first sight of the school. "It was my first time in Beijing and I imagined we would study in modern high-rises. But here it's just flat houses, like my hometown," said Zhang.
Wang echoed with Zhang, "This place is no different from my hometown. And it is so far away from downtown."