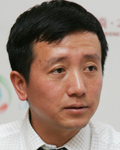 In the past month or two, an array of antitrust investigations against foreign companies by Chinese authorities has attracted extensive attention worldwide. While some international business lobbyists have made complaints and spun these probes as constituting discrimination against foreign-funded enterprises, a few Western governments have also joined the camp.
As the Wall Street Journal reported on September 15, the U.S. Secretary of the Treasury Jacob Lew has written to Chinese Vice Premier Wang Yang, claiming that anti-trust probes targeted at overseas companies would undermine Sino-American relations.
Yet, should foreign companies be free of punishment in spite of their monopolistic behavior? Of course, the answer is No.
It's an objective law of market economy that free competition will lead to concentration of production and further to monopoly. Since the modern capitalist economy came into existence, its free market mechanism has inevitably led to the sprouting up of cartels and monopolistic behavior after experiencing a golden age in the 1860s and 1870s.
As a result, a variety of anti-monopoly rules and regulations have been formulated with the goals of restricting anti-competitive agreements, reducing the abuse of dominant market position, regulating corporate mergers and acquisitions, defending market order, protecting the legitimate interests of producers and sellers and the rights of consumers, and improving economic efficiency.
So far, more than 100 countries and regions around the world have formulated their own individual anti-monopoly legislation, which in developed countries are referred to as "economic constitutions."
Just like that of other major economies, the Anti-Monopoly Law of the People's Republic of China identifies three types of monopolistic behavior: monopolistic agreements between entities, abuse of dominant market position by entities, and concentrations of entities that may eliminate or restrict competition.
A typical case of a price-fixing agreement came to light at the beginning of 2013, which involved six LCD panel makers. From 2001 to 2006, companies including South Korean makers Samsung and LG Display and AU Optronics, Chimei Innolux, Chunghwa Picture Tubes Ltd. and HannStar Display Corp. from Taiwan took turns to host a total of 53 meetings with the explicit purpose of exchanging market information and manipulating prices. Their price manipulation in the Chinese market severely infringed the legitimate interests of their rivals and consumers. The number of LCD panels sold by the six companies on the Chinese mainland amounted to 5.15 million, with an illegal gain of 208 million yuan ($33.87 million).
Usually, monopoly companies acquire a dominant market position by virtue of their advantages in production and circulation. As the modern intellectual property system becomes increasingly established and sometimes rigid, hordes of monopoly companies have begun to make use of their intellectual property rights to consolidate their monopoly position, to hinder their rivals' development and capacity to innovate, and to charge exorbitant prices of their customers.
Such moral hazards have been a major side effect of the modern intellectual property system. China, the largest manufacturing country in the world, has really become the largest victim of price manipulation arising from patent ownership.
The food packaging and processing multinational Tetra Pak used to engage in a cluster of monopolistic behavior such as bundle sales under the pretext of patents, thus preventing emerging companies from penetrating its exclusive supply chain. It was not until 2007 when China's Anti-Monopoly Law was passed that Tetra Pak began to cease these practices and its rivals such as Shandong Tranlin Group have since started to experience high-speed growth.
The patent charging model practiced by Qualcomm, the world's largest cellphone chipmaker, is even more egregious. It has had its patent-based business model in place since the third-generation (3G) of mobile telecom technology came into being in March 2001. All 3G-related manufacturers and marketers have since been obliged to sign patent licensing contracts and pay a certain share of the selling price to the chip maker.
As a result, Chinese consumers have been overcharged. Prices of 3G cellphones using the WCDMA or CDMA2000 systems are 200-300 yuan ($33-49) higher than they should be. Almost half of the profits earned by China's 3G cellphone makers have found their way into the pockets of Qualcomm in the form of patent fees.