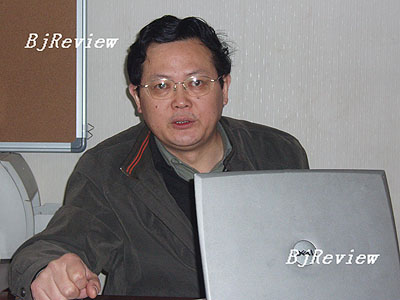 In order to promote a legal aid system, the Chinese Government established the Legal Aid Center under the Ministry of Justice in December 1996. Zheng Ziwen, chief of the center's research division, was one of its founders and he has witnessed its growth. Zheng plays an important role in drafting almost all of the government policy documents in this field. In a recent interview with Beijing Review, he spoke about the current difficulties and development trends for this project.
Beijing Review: How many stages has the development of China's legal aid system experienced?
Zheng Ziwen: Straddling the dividing line between two stages in the development of China's legal aid system, the Regulations on Legal Aid were proclaimed by the State Council in 2003. The initial stage had a difficult beginning because this was new territory, even for legal experts. So the initial steps were limited to translating foreign law books and communicating with local governments in order to get more support for the establishment of a legal aid system.
In 2003, the regulations clarified that legal aid was the duty of the government and also a basic right of citizenship. With the support of the regulations, the process went more smoothly and the different levels of government also help to facilitate our work from that year. Since 2005, the Central Government has transferred 50 million yuan to poor areas specifically for legal aid, and this fund will increase significantly in 2007.
Does the present level of legal aid in China match the national economic and social development?
Frankly, the development of legal aid in China has experienced some detours and turbulence, which are the products both of our system and some objective factors in the legal environment. However, every new thing experiences this phase. So I believe its development matches China's economic and social situation when we take an overview of the progress and trend of China's legal aid system.