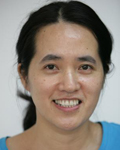 On July 29, Xinhua News Agency announced that the Central Committee of the Communist Party of China (CPC) had placed Zhou Yongkang under investigation for suspected "serious disciplinary violations." Zhou was China's domestic security chief and a member of the Standing Committee of the Political Bureau of the CPC Central Committee, the ruling Party's top decision-making body, until he retired after the 18th CPC National Congress in November 2012.
Zhou is the most senior Chinese official to be investigated in recent decades. The probe will be conducted by the Central Commission for Discipline Inspection (CCDI) in accordance with the CPC's Constitution and discipline inspection regulations.
Due to its exceptional nature, Zhou's investigation has become an explosive piece of news. Since taking the helm of the Party following the 18th CPC National Congress, President Xi Jinping has launched an intensive anti-corruption campaign, vowing to fight against graft more thoroughly and methodically, targeting both "tigers" (high-level officials) and "flies" (those in lower ranks).
The Central Government has continually strengthened its anti-corruption efforts. Many officials holding important positions have been taken down on suspicion of wrongdoing. The anti-corruption efforts have become so intense this year that, on average, one official is removed from service every day. According to the CCDI, around 40 officials at the vice-ministerial level or higher have been investigated for corruption or other serious disciplinary violations since November 2012.
However, as the sweeping anti-corruption drive had not broken the unwritten rule that top decision makers would not come under investigation, many questioned the new leadership's resolve. Some even held that the campaign only targeted flies and "small tigers," having been designed merely to win public trust.
Though rumors of Zhou's fall had widely circulated among the public for about half a year, no official news outlets had confirmed any information. At a press conference on the sidelines of this year's session of the National Committee of the Chinese People's Political Consultative Conference, China's top political advisory body, in March, a reporter from the Hong Kong-based South China Morning Post raised a question concerning Zhou's status with a government spokesman. "Actually, I'm just like you," responded the spokesman. "I've gotten information from some media reports. Corrupt officials would be punished regardless of their status or position. I can only say that much. You understand."
News that Zhou had been put under official investigation elicited a huge reaction across the country, occupying the front pages of various newspapers and being reposted many times on social-networking websites. The "big tiger" finally surfaced, with Zhou becoming the first member of China's top leadership to have been brought down for corruption since the founding of the People's Republic in 1949.
Zhou's case has signaled that CPC members are all equal before Party Constitution and the law and that no member is entitled to preferential treatment. Those who seek personal gains by abusing their power will face punishment. This case is a reminder to officials at all levels that they should not take chances by overlooking Party discipline or the law of the country.
It also demonstrates the new administration's strong anti-corruption resolve. Before Zhou's investigation was announced, disciplinary inspection departments had probed a group of Zhou's relatives and former subordinates who were involved in the case. The Central Government's determination displayed in this case is unprecedented.
However, even with a big tiger caged, the battle against corruption is far from over. To root out corruption, institutional reforms need to be carried out to build a transparent, equal, and fair society, where neither tigers nor flies are able to operate under the table.
Email us at: zhangzhiping@bjreview.com