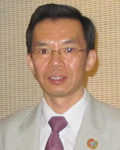 As leaders of the BRICS group of major emerging economies—Brazil, Russia, India, China and South Africa—are slated to hold their summit for the first time in Africa in March, BRICS-Africa relations are being thrust into the spotlight. In a recent interview with Beijing Review, Lu Shaye, Director General of the Department of African Affairs of China's Foreign Ministry, offered his thoughts on the importance of deepening ties. Excerpts follow:
Beijing Review: Leading up to the first BRICS Summit in Africa, media reports said the group has helped raise Africa's international status. Would you like to comment on this?
Lu Shaye: BRICS leaders will gather for the first time in Africa in late March for their fifth summit, which will be held in Durban, South Africa. The event will be conducive not only to deepening cooperation among BRICS countries, but also to promoting collaboration with Africa. While the summit is set to explore the theme of BRICS and Africa—partnerships for development integration and industrialization, a conference for BRICS and African leaders will be convened on the sidelines. The arrangements highlight the importance of BRICS countries' attachments to Africa, as well as their optimism about the continent's future development and readiness to work more closely with African countries. Against the backdrop of a complex and changing international environment and a bumpy global economic recovery, strengthened BRICS-Africa coordination and cooperation will facilitate efforts to jointly continue development, enhance both sides' international status and brighten the prospects for world peace and development.
What role has South Africa played in cementing China-Africa bonds since joining the BRICS group in 2010?
South Africa, a country that has major influence in Africa, took over as the African co-chair of the Forum on China-Africa Cooperation (FOCAC) last year. Its acceptance into the BRICS group has presented new opportunities for the development of strategic partnerships between China and South Africa, while also unleashing new potential for the expansion of China-Africa ties. China's cooperation with South Africa and Africa at large in the areas of politics, security, trade, finance and international affairs has since made further headway. We are willing to work together with South Africa and other African countries to boost BRICS-Africa dialogue and cooperation, and to make greater contributions to the development of relations between China and Africa, as well as between emerging markets and Africa.
It's been reported that the upcoming South African summit will produce a blueprint for a BRICS bank. How are BRICS countries advancing this initiative, and why do they want to establish a bank?
China is supportive of, and takes an active part in, BRICS financial cooperation. BRICS leaders came up with the vision for a new development bank at their fourth summit in New Delhi in 2012. The bank is designed to finance infrastructure and sustainable development projects in BRICS countries and other developing countries as a complement to the role of existing multilateral and regional financial institutions in spurring global growth and development. The establishment of the development bank is an important part of BRICS financial cooperation. It will help propel reforms of international financial and monetary systems and increase the rights of emerging economies and developing countries in international institutions. China supports progress in this area at the Durban summit.