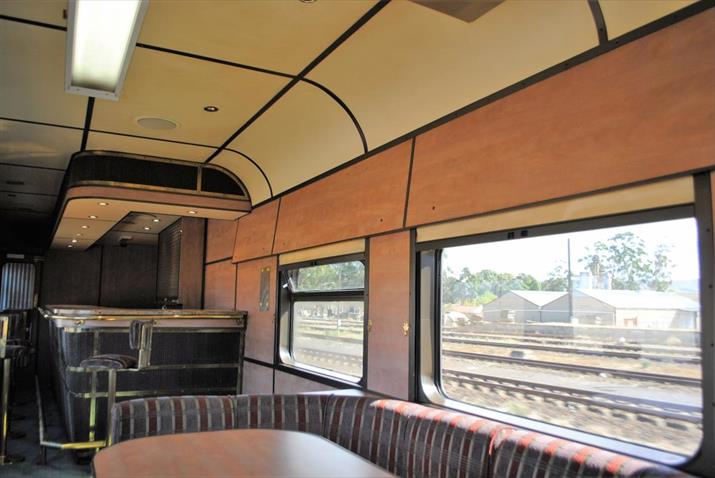 (Photos by Danie Van Gass and Jo Kromberg)
It was with not inconsiderable trepidation that I approached my upcoming train trip from Johannesburg to Cape Town in South Africa on the Premier Classe train. Five years ago I journeyed same said train and there was unfortunately some weeping and gnashing of teeth accompanying the experience. There were considerable delays and some staff training was needed.
Voila! Magic has apparently happened in the meantime, since none of these issues proved remotely present. From the start of the roughly 27- hour journey to the end there was not one moment I didn't enjoy - all my fears have been assuaged.
By far the easiest way to get to the Premier Classe train at Johannesburg's Park Station is to take the local train known as the Gautrain. The Gautrain is fast, efficient and safe and runs from a number of stations in Johannesburg, including the OR Tambo International airport.
"Ah Miss Kromberg! We've been waiting for you," says the smiling attendant at the Premier Classes' private lounge as we walk up. We enjoy coffee, tea and snacks as we wait to depart and our luggage is loaded.
After a short delay - which the train manager acknowledges and apologizes for - we are escorted to the platform and onto the train at about 12 noon and soon the whistle blows, the train jerks into action and the adventure begins.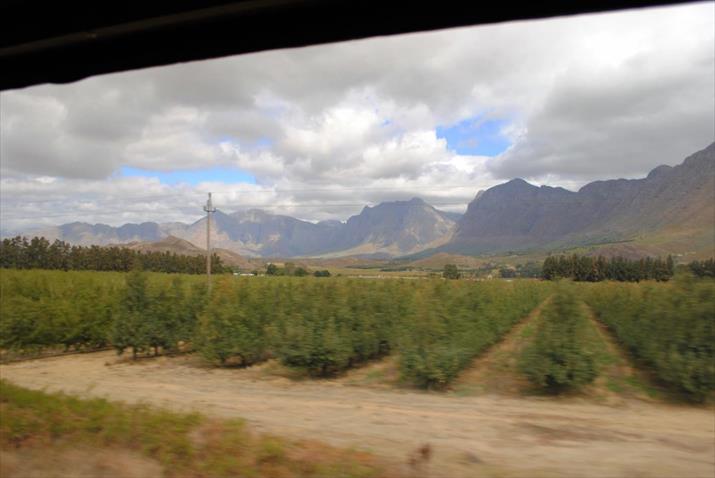 After settling into our cozy and very comfortable compartment, we all congregate in the main lounge for a brief orientation by the ebullient and rotund train manager Mr. Groenewald with a welcome glass of champagne and snacks.
We each have a personalized welcome letter in our compartment and even slippers and gown.
The compartments also have a wash basin and though not en-suite, there are showers and toilets conveniently located at the start and end of every coach.
The mood is jovial in the bar car as we have a pre-lunch beer and then it's off to the dining car as the train lazily navigates its way through the small mining towns of the West Rand.
The smiling waitress immediately presents a wine list and I'm happy to see that some excellent South Africa wines are represented here.
Alcohol is not included in the roughly $220 per person rate of the trip, but drinks are very reasonably priced. The fare on Premier Classe includes a classy food and beverage schedule, starting with welcome drinks and snacks on departure, a full English breakfast, three-course luncheon, High Tea and dinner in the dining car.
The Premier Classe train accommodates 126 guests, but the service accent on board is on the personal touch and the service at lunch is indeed good as is the chicken Kiev starter. Very tasty kingklip with veggies and potatoes comprise the main course and for dessert we have a lovely chocolate mouse.
An afternoon nap is in order and I fall asleep as the train peels off the kilometers through the small and large towns, now more intermittently as we reach the countryside. I slowly feel the stress leaving my body as the repetitive motion and "clickety clack" lulls me to sleep.
I awake to a most marvelous sunset as we reach the outskirts of the Karoo - among the world's most bio-diverse deserts.
For dinner we join the new friends we made earlier and are spoilt with delicious vegetable soup, leg of lamb with mint sauce and couscous and a divine traditional Malva pudding.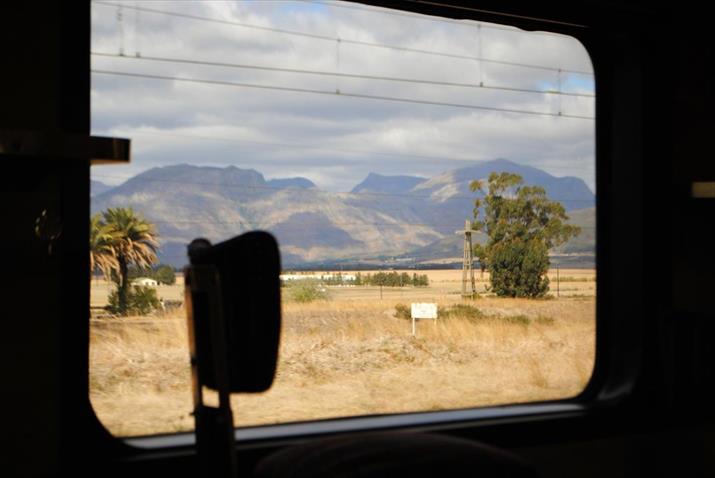 We relax in the "cigar bar car" after dinner for a night cap with said friends before heading to our turned-down beds.
The train sizzles down the tracks further into the black Karoo night and all is well with the world as I put out my bedside light and fall into a dreamless sleep.
Dawn reveals to the true vast and arid magnificence of the Karoo as we are woken up with coffee in bed. Later we step into the dining car for a full English breakfast after a lovely hot shower.
We while away the morning, reading, working a bit and chatting to fellow travelers before lunch as the train trundles through the spectacular mountain ranges and scenic vine lands of the Cape. Journey's end is Cape Town station which we reach at about 4 p.m.
"Just one more day," says my photographer wistfully. "I could have done with just one more day on this train." My sentiments exactly so forget airport delays, rush hour traffic and cramped airline seats and emerse yourself in comfort with the Premier Classe train. It's an unforgettable journey...
Good to know
The Johannesburg to Cape Town run takes approximately 25 hours and departs from Johannesburg Station every Thursday, and the return runs from Cape Town every Tuesday.
The 14-hour overnight trip between Johannesburg and Durban is a great convenience for both business types and holidaymakers. There's a smoking lounge on board, a plasma screen television hook-up and DVD player.
There's even a fully equipped conference facility for up to 20 delegates.
But it's guaranteed that the natural sights outside this grand train will keep you riveted.
Contact
Premier Classe Reservations Tel: +27 (0) 11 773 8785 / +27 (0) 21 449 2252
http://res.prasa.com/premierclasse/PassengerBooking/BookAndPay.aspx
Getting there
Air China outbound flights to Johannesburg in South Africa operate on Tuesdays, Thursdays and Sundays, with return services from Johannesburg offered on Mondays, Wednesdays and Fridays.
The Premiere Classe Train departs from Johannesburg, Cape Town and Durban, all of which have large airports.