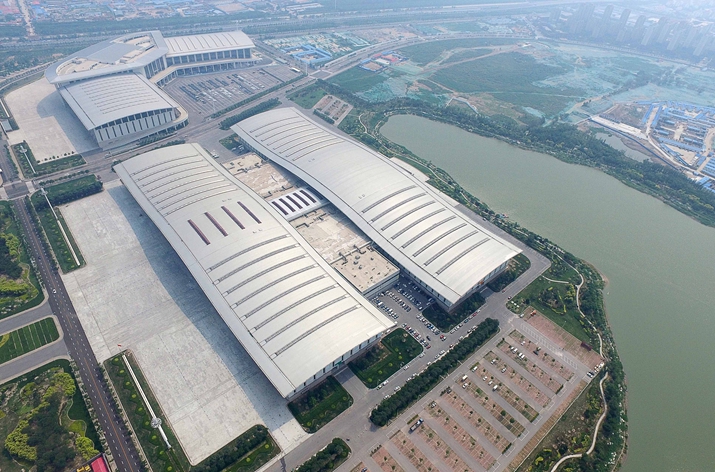 Meijiang Convention and Exhibition Center in Tianjin (XINHUA)
The World Economic Forum's Annual Meeting of the New Champions 2016, also known as the Summer Davos Forum, is going to convene from June 26 to 28 at the Meijiang Convention and Exhibition Center in north China's Tianjin city. Chinese Premier Li Keqiang is expected to deliver a speech at the opening ceremony of the meeting.
With the theme of the Fourth Industrial Revolution and Its Transformational Impact, the 10th Summer Davos Forum will greet more than 1,900 government officials, entrepreneurs, scholars and experts to attend its sessions from over 90 countries and regions.
In order to promote exchanges among representatives, special small meeting rooms have been built for them to engage in business talks. "Some entrepreneurs told me that during past forums, they could finish business talks at the forum which otherwise might have taken half a year to complete," said Zhang Jun, head of the preparatory office of the 10th Summer Davos Forum.
The preparations for the Summer Davos Forum have started from October last year. The research work concerning 20 topics for discussion has been undertaken by widely recognized experts and scholars from Peking University, Renmin University of China, Nankai University and the National Development and Reform Commission.
Aside from that, a special zone will be dedicated to display Tianjin's traditional culture such as tea art, calligraphy, Guzheng performances and painting.
Copyedited by Bryan Michael Galvan
Comments to dengyaqing@bjreview.com