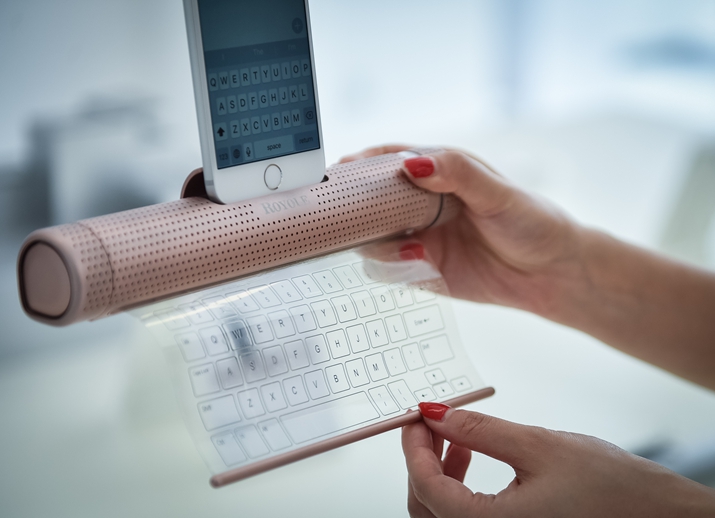 A flexible and transparent keyboard developed by Shenzhen-based hi-tech company Royole Corp. (XINHUA)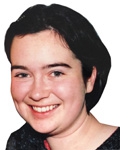 China is the maker of the world's goods, however, the idea of "Made in China" denoting innovative, efficient products might seem like fantasy.
The same entrepreneurial spirit that has driven the country's meteoric rise in the global marketplace is now driving a wave of innovation supported by the deep pockets of the Central Government. Some 2,500 "innovation centers" have popped up in cities across China, and that number is set to double in the next five years, according to Internet research firm iiMedia.
Meeting the consensus annual GDP growth forecast over the coming decade (5.5-6.5 percent) will require China to generate 2-3 percentage points of annual GDP growth through innovation, according to a study released last fall by McKinsey Global Institute. That transition—from "innovation sponge" to global innovation leader—is possible for China, said authors of the study, though far from inevitable.
China is already becoming known for its advances in customer- and manufacturing-oriented innovation. A viral video circulating on the Internet recently depicts a futuristic Chinese city with traffic humming along efficiently thanks to a sleek, elevated bus that is cheaper, cleaner and easier to build than any subway. A model of the Transit Elevated Bus debuted at this year's Beijing International High-Tech Expo, where it was just one of a number of groundbreaking ideas on display.
Every year the country spends more than $200 billion on research (second only to the United States), produces 30,000 PhDs in science and engineering, and leads the world in patent applications, said McKinsey.
"Chinese companies are performing well in some types of innovation, by filling consumer needs with better products and services and wielding the power of China's manufacturing ecosystem to make innovations in production processes," stated the study's authors. "China has yet to take the lead in more challenging forms of innovation, such as scientific discovery and engineering, but Chinese companies are using a distinctly Chinese way to nimbly accelerate experimentation and learning on a large scale."
Over the coming decade, the world will feel a "China effect" on innovation, predicted the study, as more companies look to China as a location for low-cost and rapid innovation.
"The overall China effect could be disruptive, bringing large-scale yet nimble innovation to serve unmet needs in emerging markets and produce new varieties of goods and services for advanced economies. Around the world, consumers could benefit from better goods at lower prices," said the authors.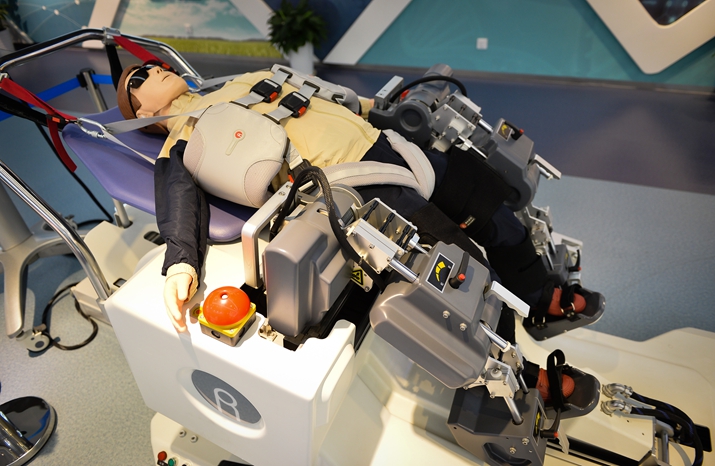 A lower-limb rehabilitation robot developed by Jiangsu Industrial Technology Research Institute (XINHUA)
Challenges ahead
As China transitions to a slower-growing, more consumption-driven economy, it faces a huge challenge adjusting from the 9.4-percent average annual GDP growth rate that it enjoyed for 30 years, stated the McKinsey study. The two forces that helped drive growth, a constant supply of cheap labor and massive investments in housing, infrastructure and industrial capacity, are fading.
"Without labor force expansion and investment to propel growth, China must rely more heavily on innovation that can improve productivity," states McKinsey.
In the second quarter of this year, China maintained its growth pace of 6.7 percent thanks to increased government spending and the availability of credit. Critics said regulators are still relying too much on big state-owned enterprises with overcapacity problems and not enough on innovation, despite repeated calls by Premier Li Keqiang and others to foster innovation, entrepreneurship, and implement structural reform to shift the economy to hi-tech industry and services. Government spending in June rose nearly 20 percent year on year, China's Ministry of Finance said on July 15, an increase of more than 2 percentage points above the rise in May.
The Chinese Government recognizes the role innovation will play in maintaining the country's growth. Areas like south China's Guangdong, which rely heavily on traditional manufacturing, are spending millions on research and development (R&D) to maintain their GDP growth. Guangdong authorities this year pledged to increase private and public investment in R&D from 2.5 percent of GDP to 2.8 percent in five years.
There is still room for further spending, though, if China is to catch up with global leaders. In 2013, South Korea invested 4.1 percent of GDP back into R&D, Japan invested 3.4 percent, and Sweden spent 3.3 percent.
Chinese startups, however, are creating a buzz. In particular, China's share of the world's hi-tech manufacturing has skyrocketed—from 8 percent in 2003 to 24 percent in 2012. R&D in the sector is growing at 18 percent a year, according to a report by the U.S. National Science Board (NSB), which warns that Chinese hi-tech output could outpace that of the United States "in the near future." From 2001 to 2011, the U.S. portion of global R&D fell from 37 to 30 percent. Meanwhile, China's share jumped from 2.2 percent in 2000 to 14.5 percent in 2011, said NSB Chairman Dan E. Arvizu in a press conference.
Venture capitalists pumped a record $15.5 billion into Chinese startups last year, although the figure is still a fraction of the U.S. venture capital pool of nearly $50 billion a year.
In China's Next Strategic Advantage: From Imitation to Innovation by George Yip and Bruce McKern, the authors say most Chinese companies still lag behind in new ideas, but emerging tech firms are changing their industries forever. Chinese consumers are quick to adopt new trends and are digital sophisticates. Unlike people in established markets, they are quite forgiving of mistakes, which lets firms experiment, fail and learn quickly, say Yip and McKern. The huge diversity of the continental-scale country forces firms to adapt nimbly in what Yip and McKern call "the world's biggest Petri dish for breeding world-class competitors."
"The Chinese have always been very entrepreneurial people," said Nobel Prize-winning economist Edmund Phelps in an interview with Xinhua News Agency. "Innovation is alive and is developing in China. That will go on, and nothing will happen to derail it."
China is "regaining its historical position as a global innovation power," stated the authors of the China Innovation Survey in 2013.
"The nation that brought the world such inventions as the water-powered mill, paper money and explosives is increasingly viewed as a center of 21st-century innovation excellence. That said, corporate and government leaders know that Chinese companies must move up the value chain for China to achieve 'developed nation' status, and that the way to do this is by focusing on new technologies, product offerings, and services within the country. Local companies continue to spend massively on R&D, the government sector is actively supporting their efforts, and multinational companies are making large investments in China as a laboratory and workshop for global innovation," wrote the survey authors.
The author is a contributing writer to Beijing Review, living in New York City
Copyedited by Chris Surtees
Comments to yushujun@bjreview.com