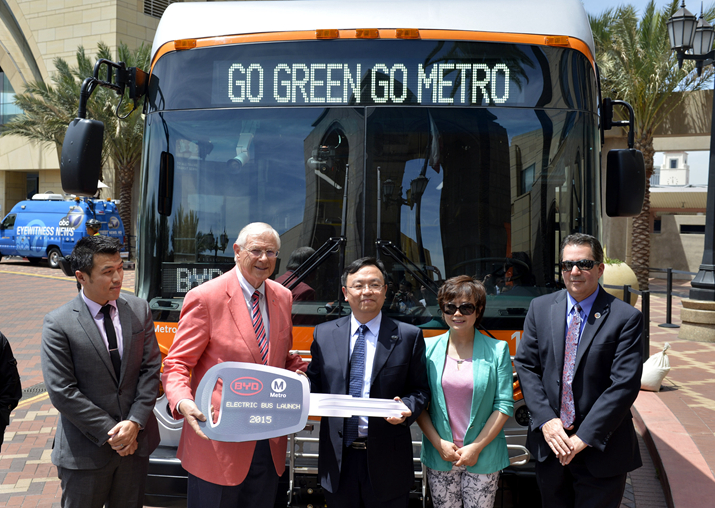 BYD's K9-brand bus is formally handed over to the Los Angeles transportation authorities in the United States on April 30, 2015 (XINHUA)
In early October, BYD—China's leading electric car maker—announced it would build an assembly plant for its vehicles in Hungary. As a big investment project by a Chinese business in Europe, the plan has been warmly welcomed by the Hungarian Government. While announcing the plan along with BYD management representatives, Hungary's Minister of Foreign Affairs and Trade Peter Szijjarto said at a press conference that the production of electric buses will both improve competitiveness and contribute toward Hungary's environmental policy goals.
How can BYD replicate its success in China in an overseas market? Beijing Review asked Isbrand Ho, BYD Europe's Managing Director, to elucidate the company's plans.
Beijing Review: BYD just announced a plan to build an assembly plant in Hungary with an investment of 20 million euros ($21.93 million). Could you let us know about the details of the project—how this overseas production base was designed and how profitable it will be in the future?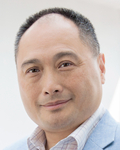 Isbrand Ho: BYD has had a base in Hungary for a long time—since the days when it assembled batteries for mobile phones there. So the decision to build a bus plant there was a natural step, particularly considering Hungary's central position in Europe, its favorable policies toward incoming investors and its strong heritage in bus making (it has produced thousands of buses per year for East European countries). We plan to employ up to 300 people in the new plant and be capable of assembling up to 400 vehicles per year on two shifts. The initial output will be composed of emission-free electric buses and fork lift trucks. The plant has a dedicated paint shop, parts warehouse and R&D center.
What factors led BYD to invest in and expand its business in Hungary?
Not only does Hungary have generations of bus-making expertise, it also has a well-educated and skilled workforce. It's no surprise that not far from the BYD factory, other motor manufacturers have plants, including Audi and Mercedes-Benz. BYD is bringing its expertise in making zero-emission vehicles to Hungary, which is warmly welcomed by the national and local governments.
Launching an industrial project overseas is difficult work. How did BYD reach an agreement with local Hungarian managing bodies in terms of production, employment, technical standards and environment protection before finalizing the plan?
We managed it in two ways: turning to the local and central governments for help to search for eligible agencies and consultants, and learning from Chinese enterprises' experiences in Hungary.
How can the plant contribute to local economic and social development?
The plant contributes by creating new jobs for local people. We have already employed some Hungarians, and we plan to have up to 300 people employed. In addition, BYD is the only enterprise in Komarom city dedicated to bus manufacturing. We are open to discussions with the local government [regarding the renewal of] its public transportation service.
How can opening this project in central Europe help BYD go further in Europe and find a stable market niche on the continent?
Shipping big vehicles like buses long distance is difficult to justify economically once sales volumes rise, so BYD's philosophy is to open local assembly facilities once the conditions are right. In fact, the Hungarian plant is the third bus facility outside China so far—the others being in Brazil and Los Angeles. Having vehicles assembled in the EU will help BYD's sales efforts in the region both by enabling more local content to be incorporated and by enhancing the end product with locally tailor-made features.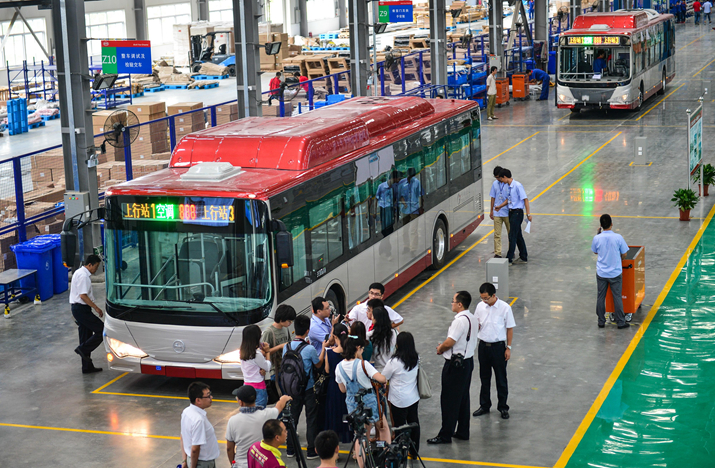 A newly developed electric bus made by BYD is provided to the Tianjin Public Transportation Co. in July 2015 (XINHUA)
There is a large market in Europe for clean-energy vehicles, and BYD has powerful competitors there. What is BYD's advantage in producing and selling e-vehicles to European customers and what is your market share in Europe now?
BYD's strong sales point in Europe is its stable and proven technology and integrated supply chain. It is unique in being a battery maker which has moved into vehicles. Every other competitor has to learn about electric power and buying components from third-party suppliers. In the bus market in Europe, as in the wider world, BYD leads the market for full-size pure electric buses.
You have said that BYD will also open an R&D center in Hungary. Can we expect the company to be engaged in technical cooperation with local businesses and academia in clean-energy vehicle development?
In the first phase we will be working with our own technology and experienced team of engineers. But in the future, we will seek opportunities to cooperate with local and other European businesses and academia.
BYD's Flashpoints
BYD is one of China's fastest growing companies and the largest manufacturer of rechargeable batteries in the world. Its headquarters is located in Shenzhen, south China's Guangdong Province.
The company entered the automotive sector only in 2003, yet produced 2.5 million vehicles during its first decade. Many of those were gasoline-powered, but now its focus is entirely on zero-emission (pure electric) or low-emission (hybrid) vehicles.
BYD's own-designed Fe lithium phosphate battery is at the heart of its success. Safe and largely maintenance-free, it delivers exceptional range and longevity—a 10-year lifespan is typical. The company has designed and developed its own range of battery-charging technologies enabling a variety of rapid charging modes.
Copyedited by Bryan Michael Galvan
Comments to zhouxiaoyan@bjreview.com