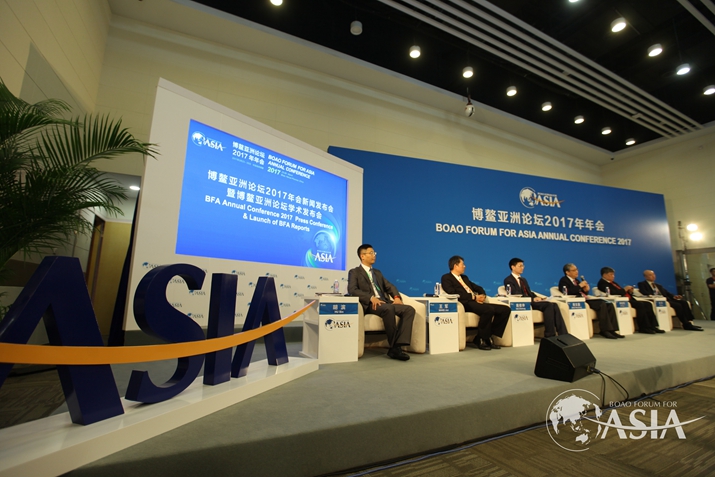 Press Conference and Launch of BFA reports in Boao, Hainan Province, on March 23 (COURTESY OF THE BFA)
China ranked first among 35 Asian economies in terms of overall vitality and healthy economic operating conditions, according to the Asia Competitiveness Annual Report 2017 released on the sidelines of the Boao Forum for Asia (BFA) on March 23.
Other top five economies include China's Hong Kong, Qatar, Singapore, and the Arab Emirates.
According to the report, although there were major fluctuations in world politics and economy during 2016, the competitiveness of main economies in Asia was not much affected. Compared with 2015, the rankings of Asian economies' competitiveness remained relatively stable in 2016.
Despite its sustained economic slowdown, China remained a medium-high speed of growth of 6.7 percent, and contributed 30 percent to the growth of the world economy, said the report.
Wang Jun, an analyst at the China Center for International Economic Exchanges, noted that China ranked top because of four factors.
"First, China's economic aggregate is the largest within the region. And its growth contributes a great deal to the world economy. Second, with the further streamlining of the administrative and approval system, the environment for business operations keeps improving. Third, China is steadily making progress towards becoming an innovation-driven country. Fourth, China's urbanization process is being accelerated," Wang said.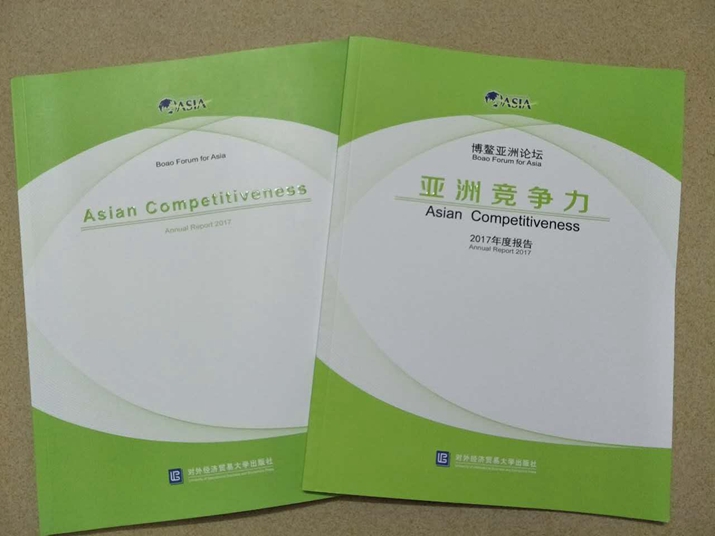 The Asia Competitiveness Annual Report 2017(LI NAN)
(Reporting from Boao, Hainan Province)