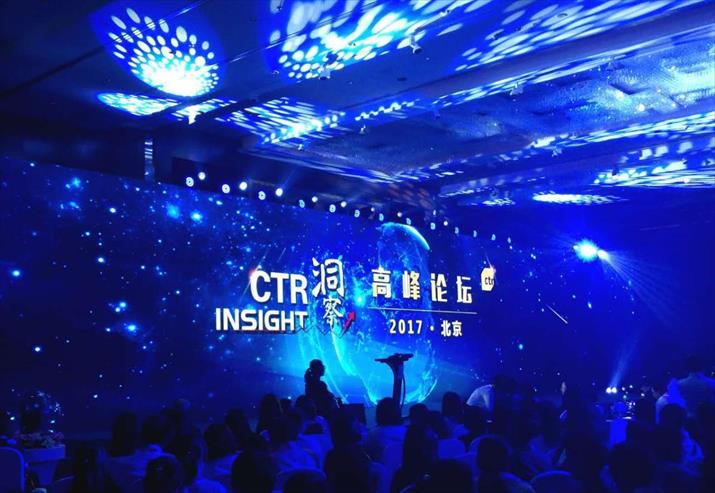 The venue of the CTR Insight Summit, held on August 30 (COURTESY PHOTO)
As China enters its "New Normal" economic phase, domestic markets are undergoing dramatic changes, influencing fields such as advertising and media.
On August 30, CTR Market Research, a leading Chinese market research company, unveiled the latest trends in consumption, advertising and media development in China at its CTR Insight Summit.
Chinese young people have become a new consumer force that cannot be underestimated, according to Yu Jian, Greater China General Manager of Kantar Worldpane, one of the world's leading data, insight and consultancy companies.
"Compared to older generations, young people are more willing to pay for products with entertaining promotions and social interaction elements. Purchasing things that can be posted on social media accounts as a way of sharing their lifestyles is one of the new attractions for today's young buyers," Yu said.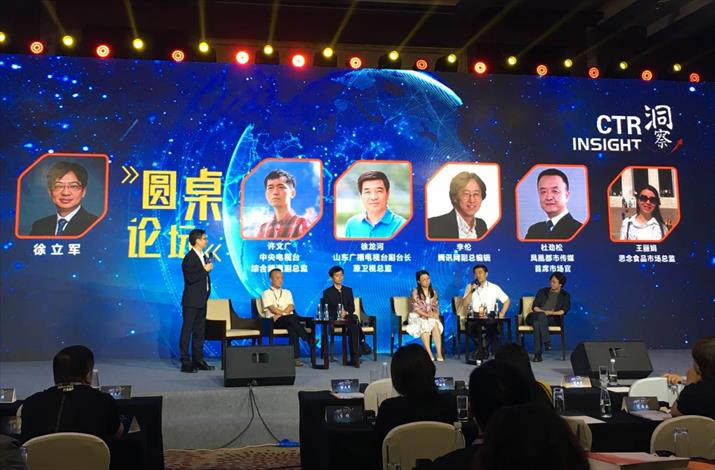 Experts exchange ideas on the development of China's media industry during a panel discussion (LU YAN)
According to CTR research, China's advertising market registered 0.4-percent year-on-year growth in terms of advertising cost. Traditional media advertising dropped by 4.1 percent on the same basis, whereas out-of-home media (OOH) advertising--focusing on marketing to consumers when they are "on the go" in public places--rose by 12.9 percent in the past year.
Regarding the media market, television has a total of 1.28 billion viewers in China, giving it the widest coverage among all media forms. Internet media posted a slowdown in growth, while OOH media enjoyed greater reach. CTR predicted that media convergence would speed up, media tycoons and platforms would play a bigger role and intellectual property rights would increasingly generate physical value.
According to the report presented at the summit, the first half of 2017 saw a moderate increase of 2.6 percent in the fast moving consumer goods market. For consumers, online shopping sales soared by 28 percent, mirroring the traditional retail industry entering a transitional period.
"CTR-led research provides great referential value to both business and media circles, as well as consumers," remarked Dai Zhenyu, Deputy Director General of the State Administration of Press, Publication, Radio, Film and Television.
During the summit, the Smart TV Big Data Alliance (STVA), initially sponsored by CTR, staged a logo-unveiling ceremony. Xu Lijun, CTR Executive Director and General Manager, noted that the purpose of the STVA was to contribute to the smart TV industry.
"By establishing a measurement and evaluation standard and a database covering all smart TVs nationwide, we hope that STVA will help with the fast and orderly development of the entire industry," Xu said.
The summit was the 14th one held by CTR Market Research. About 500 representatives attended the event this year. Future editions will continue to be convened in Shanghai and Guangzhou.
Copyedited by Chris Surtees
Comments to luyan@bjreview.com