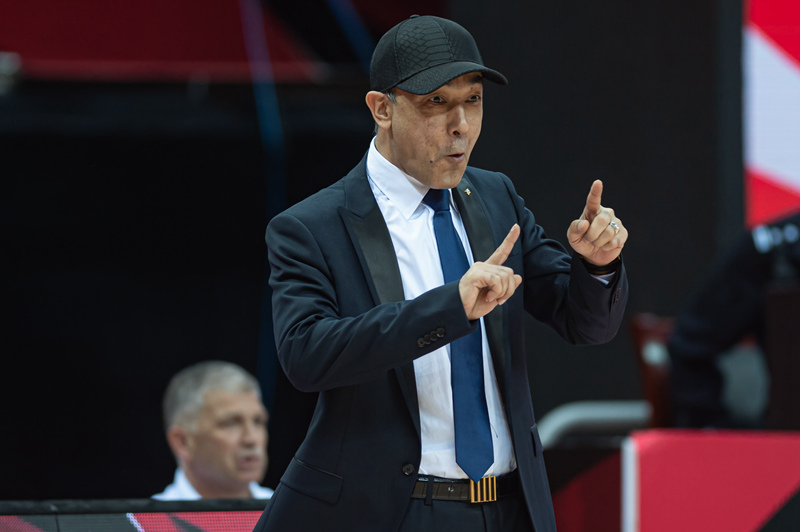 Head coach Adiljan Suleyman coaches a game between Nanjing Tongxi Zhouguang and Xinjiang Yilite during the 2020-21 season of the Chinese Basketball Association (CBA) league in Zhuji, east China's Zhejiang Province, on November 14, 2020 (XINHUA)
Increasing numbers of Uygur players are participating in the top tiers of Chinese basketball, including some who have achieved greatness both in the national league and representing China's national team abroad.
Uygur point guard Adiljan Suleymanwas the first basketball player from China's Xinjiang Uygur Autonomous Region to play for China's national team. Adiljan made a name for himself on the national team during the late 1980s.
Born in Xinjiang in 1967, Adiljan showed a passion for basketball from a young age, playing basketball before school and practicing his dribbling technique on the bumpy roads of his neighborhood. In 1986, aged 17, Adiljan was selected to play first for Chinese Basketball Association (CBA) team, the Bayi Rockets, and then later for China's national team in 1989.
At just 1.82 meters in height, Adiljan's stature put him at a disadvantage in comparison to his teammates and opponents. To realize his dream of becoming a top-tier player, Adiljan put in huge efforts and overcame many obstacles. In addition to practicing his dribbling skills in darkness, he also relentlessly practiced passing and catching, attack organization and defense. He carefully observed his teammates' playing styles and habits, and committed them to memory. He also kept a meticulous training diary, filling notebooks with his notes on dribbling and passing.
Adiljan's efforts paid off, with the player going on to lead the Bayi Rockets to win the CBA championship five times, and then leading the Chinese men's national team to win the FIBA Asia Cup championship three times. Adiljan announced his retirement in 2000, later becoming the coach of the Bayi Rockets and then Xinjiang Guanghui, also known as Xinjiang Yilite.
Following in Adiljan's footsteps, increasing numbers of promising players are emerging from Xinjiang. Among them are Shirelijan Muxtar and Abdusalam Abudurishit.
Shirelijan was born in Kashgar in 1991, and began playing for the Chinese national team in 2010. Shirelijan joined other Xinjiang players Abdusalam and Du Feng on the national team before becoming a point guard for the Nanjing Tongxi Basketball Club in the CBA.
Abdusalam was born in 1996 in the small city of Altay in northwest Xinjiang. He began his formal basketball training in high school and joined the Xinjiang Guanghui CBA club in 2012. In 2014, Abdusalam was voted the most valuable player in China's youth league, after leading the Xinjiang Guanghui team to victory in the youth league championship. Before Abdusalam joined Xinjiang Guanghui, its youth team had ranked last in the youth league. His talent, modesty and efforts on the court have brought him increasing popularity throughout his career.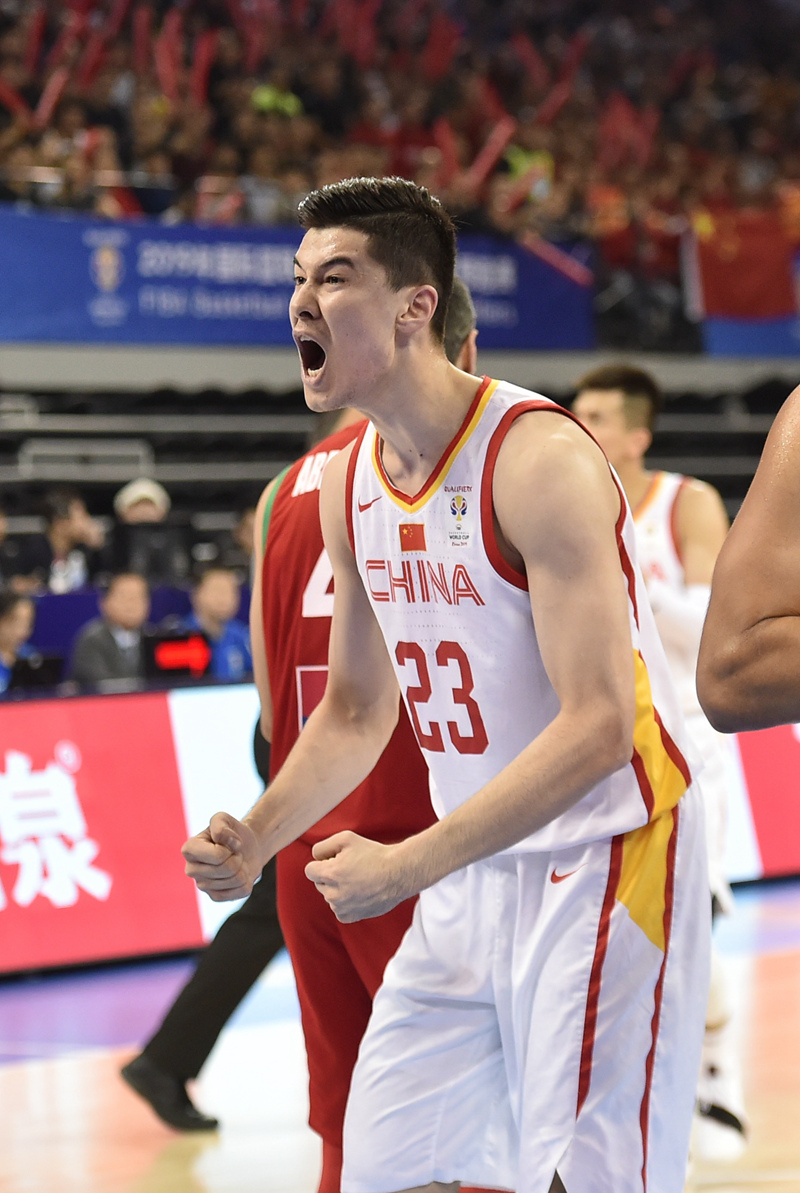 Abdusalam Abdurishit celebrates after the Chinese basketball team scores during a game at the FIBA Basketball World Cup 2019 Qualifiers,on December 2, 2018, in Guangdong Province, southern China(XINHUA)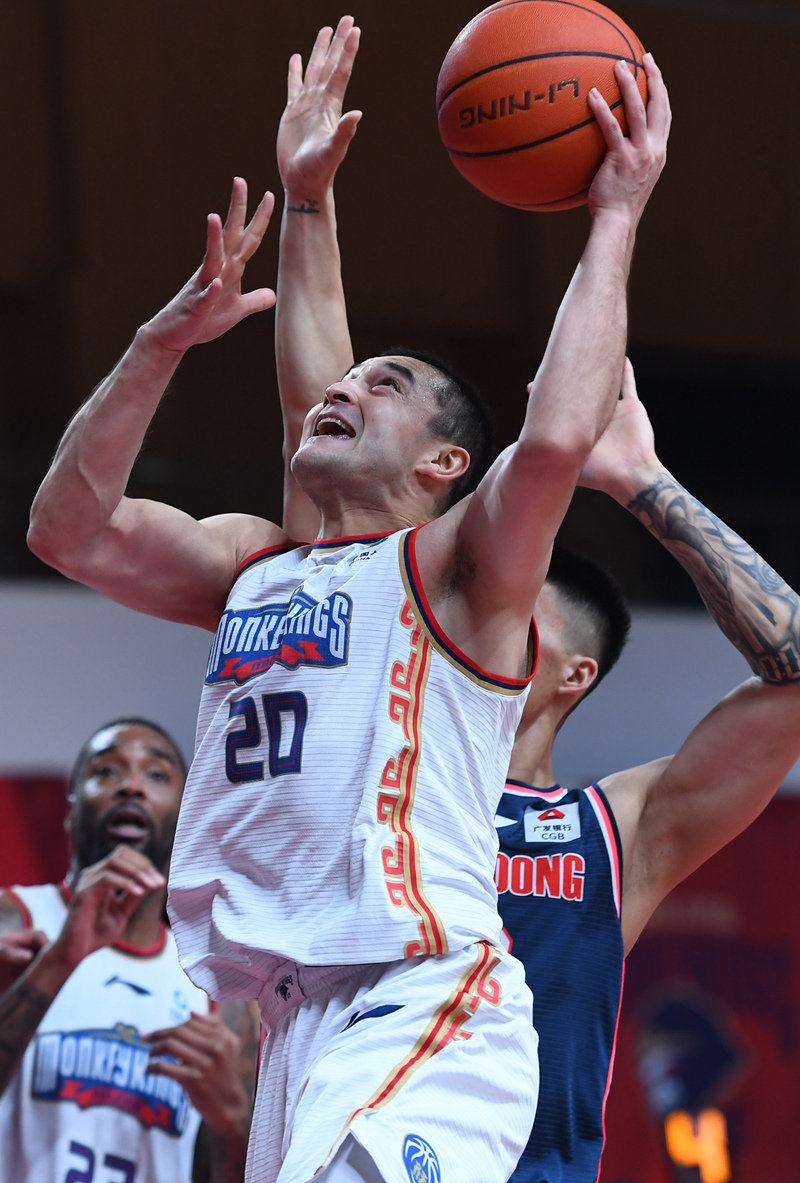 Shirelijan Muxtar, a player for Nanjing Tongxi Zhouguang, goes for a layup during the 2020-21 season of the CBA league in Zhuji, east China's Zhejiang Province, on December 21, 2020 (XINHUA)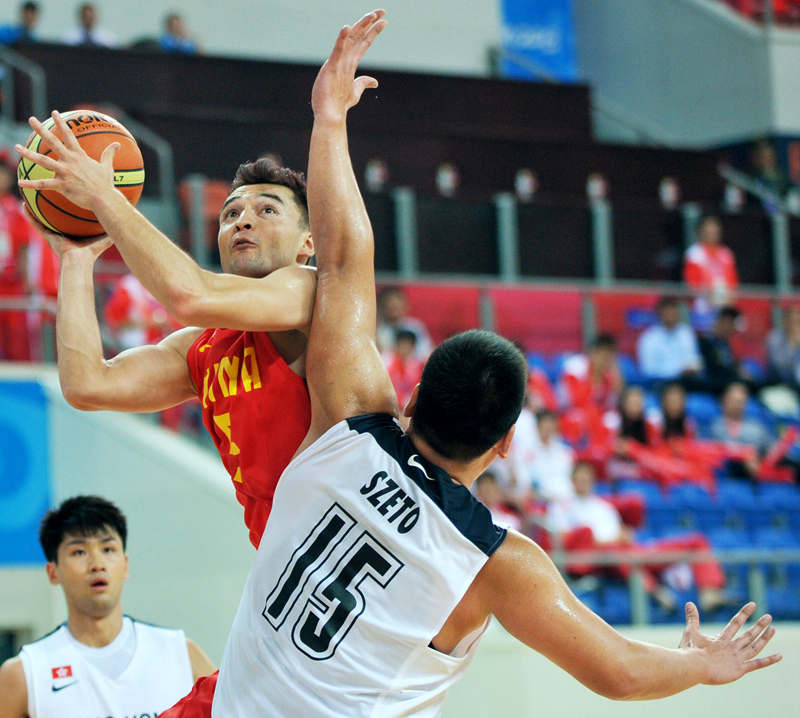 Shirelijan Muxtar takes a shot in a game at the 6th East Asian Games on November 11, 2013 in Tianjin, China (XINHUA)