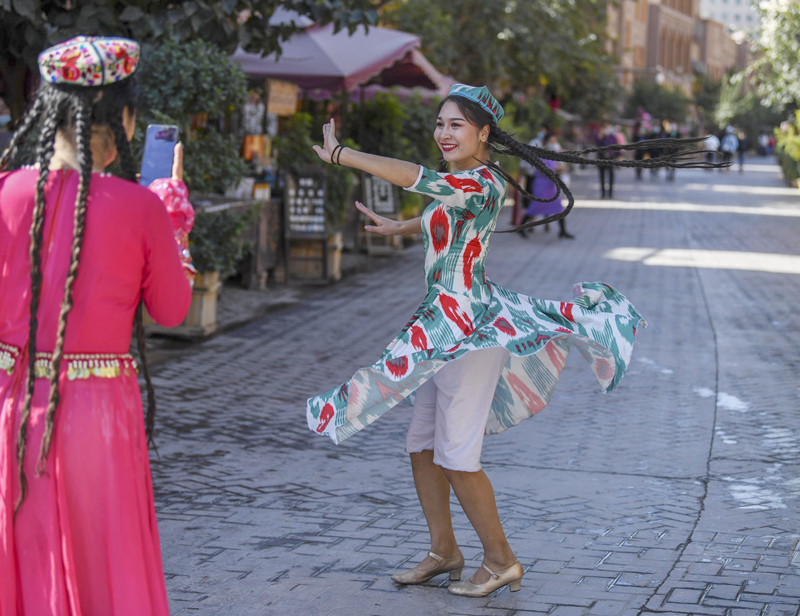 Residents have fun in the ancient city of Kashgar, Xinjiang Uygur Autonomous Region, on September 20, 2020 (XINHUA)
As the tourism industry continues to thrive in northwest China's Xinjiang Uygur Autonomous Region in recent years, local authorities are exploring new ways to improve tourists' experience.
In Tekes County, building high-quality homestay properties with local characteristics is one of the new approaches to attract more visitors and boost local tourism sector. So far, the county has 227 qualified homestays.
Most of the tourists who traveled to the county chose to stay in local homestay facilities to experience the distinctive ethnic charms and fascinating culture.
Wen Yanjun, Party secretary of the local culture and tourism bureau, said that they had set up a service center in 2019 for homestay properties and issued measures to regulate the market by improving the quality of the homestay facilities.
Hosts can receive professional training at the local service center to run their business more efficiently and improve the quality of their services.
A classification and rating system has been put in place to strengthen management in this kind of property.
Homestays in the region feature distinctive and innovative architectural styles and local folk culture.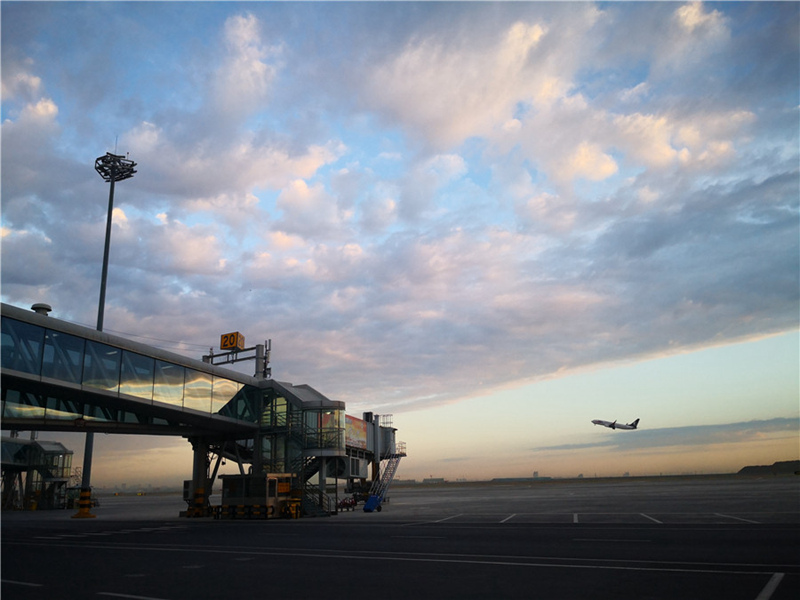 A view of the Urumqi Diwopu International Airport (XINHUA)
A plan has been rolled out to promote the evaluation of homestays with a star-rating mechanism that eventually aims to reward those that stand out. The outstanding homestays will be an example for others thus boosting the development of the whole industry, said Wen.
Tourism has played an "extremely important" role in helping China's impoverished families out off poverty. Developing rural tourism has proved to be quite effective in driving the regional economy and improving rural livelihood in Xinjiang.
A project launched in 2016 by Xinjiang's regional tourism bureau for boosting tourism has aimed at getting 300,000 people out of poverty by 2020.
Over the years, the autonomous region has drawn millions of tourists from home and abroad and is still on many travelers' bucket list for mysterious adventures.
Xinjiang will endeavor to attract more than 200 million tourists in 2021, and aims to receive more than 400 million domestic and international tourists in 2025, Shohrat Zakir, chairman of the regional government, said in a government work report presented to the regional legislature's annual session on February 1.
Xinjiang welcomed more than 158 million tourists in 2020 despite the impact of COVID-19.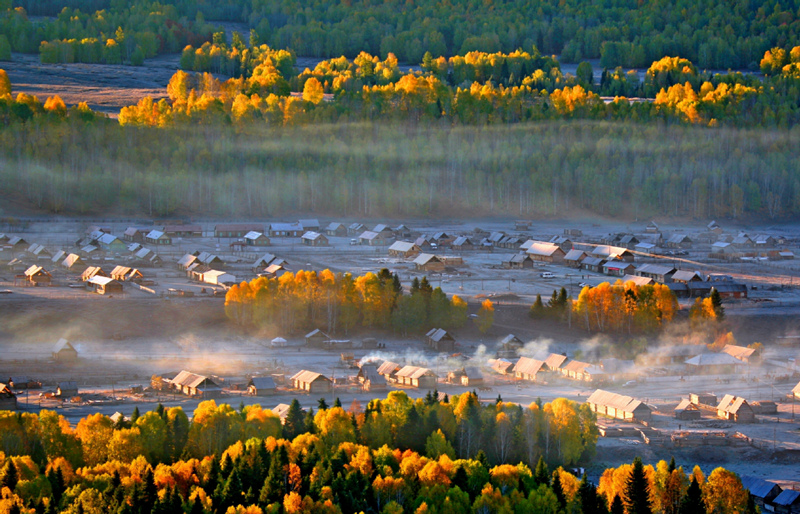 A rural tourism village in Xinjiang Uygur Autonomous Region (XINHUA)
Fifteen civil airports will be completed or under construction in Xinjiang five years from now, Zhang Jun, secretary of the Party committee and chairman of Xinjiang Airport Group said.
The number of Xinjiang civil airports grew to 22 over the last five years. The 14th Five-Year Plan (2021-25) will bring the total in Xinjiang to 37.
Xinjiang will accelerate the reconstruction and extension of Kashgar and Turpan airports this year, and start construction of Zhaosu and Tashikurgan airports. Airports in Qitai, Bayanbulak, Barkol, Wusu and Hoboksar are also expected to begin construction by the end of this year. Construction of Aheqi, Baicheng, Qinggil and Jeminay airports is included in the national civil airport layout plan and in the Civil Aviation Administration of China's 14th Five-Year Plan.
In addition to airport construction, Xinjiang is also promoting air routes to attract more tourists.
(CGTN)