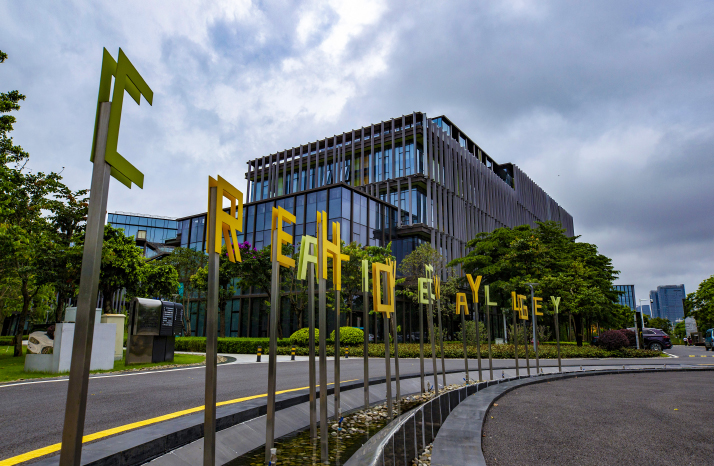 Hengqin Innovalley in Zhuhai, south China's Guangdong Province (WANG XIANG)
Neildo Choi, who is from Macao Special Administrative Region in south China, has three driving licenses which enable him to drive in Macao and Hong Kong special administrative regions and the mainland.
"I can drive across the whole Guangdong-Hong Kong-Macao Greater Bay Area, which is highly convenient," he said.
Developing the Greater Bay Area, which comprises two special administrative regions and nine cities of Guangdong Province in south China, is a national economic development strategy of China to integrate the resources of the areas and develop a world-class city cluster. The development plan and related preferential policies provide new opportunities for entrepreneurs. Choi is one of the beneficiaries.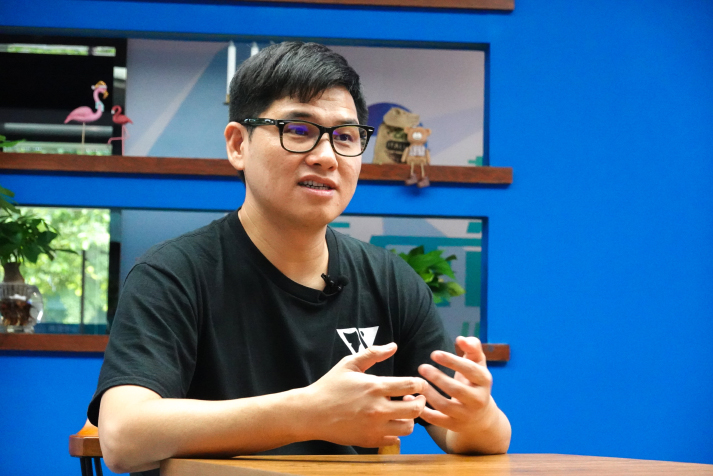 Macao entrepreneur Neildo Choi, General Manager of SinoKru Elec Tech Ltd. (WANG XIANG)
Business expansion
He is the general manager of SinoKru Electronic Tech, a Macao-based IT software startup. The company has made a name for itself with its app for tourists, FindMacau, combining the Internet with culture and tourism, providing activity information and introducing life in Macao through old photos and music.
The 39-year-old's entrepreneurial career began in the University of Macao in 2004 when he chose a museum tour project as the topic of his Master's degree dissertation. SinoKru was the practical implementation of the dissertation.
After graduation, he held two short jobs but was bored by both and decided to go back to his project. He grew it with his classmates and today, SinoKru also builds and operates call center systems for major corporates in Macao, such as the Macao branch of the Bank of China.
In 2009, he decided to expand and take his company to the mainland. The city he chose was Zhuhai in Guangdong, right next to Macao.
One reason was the cost-effectiveness of operations since Zhuhai is a second-tier city. SinoKru's software testing center was first set up in Xiangzhou District in Zhuhai. Then Hengqin New Area, a pilot free trade zone in Zhuhai, was developed and Choi decided to start a branch there as well. "The abundance of talents is one of the reasons I decided on Hengqin," he explained.
Since he has run his business in Zhuhai for 10 years, Choi has a greater understanding of the city. "Macao and Zhuhai are two different cities with their own unique features," he said. "Macao is quiet and ordinary despite its profound history and culture, while Zhuhai is young and energetic because its story started just 40 years ago."
Thanks to its proximity to Macao, infrastructure and favorable policies, such as 24-hour customs clearance at Hengqin Port and administrative support for talents, Hengqin, an island in Zhuhai, is attracting people from Macao to start or expand their businesses there.
Choi's is one of the 187 companies set up in Hengqin Innovalley, a business incubator, by entrepreneurs from Macao.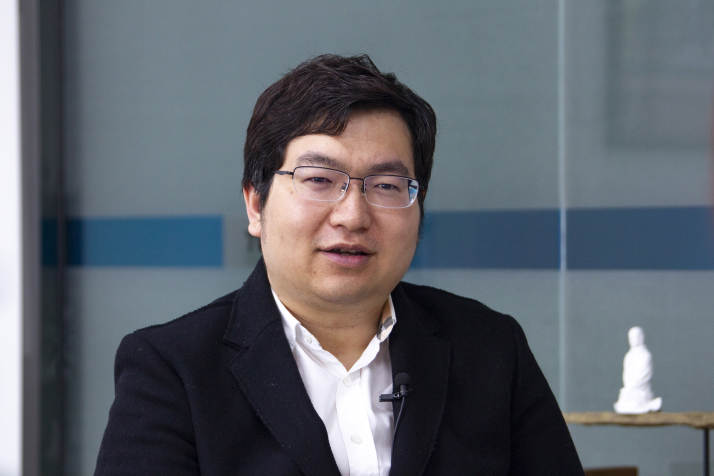 Cui Yan, founder and CEO of 4DAGE Technology (WANG XIANG)
Finding a bigger market
For Macao entrepreneurs like Choi, the development plan for the Greater Bay Area released by the Central Government in February comes as a golden opportunity. Choi thinks for Macao, which has a small market and space, the coordinated development of the Greater Bay Area can provide access to other bigger markets. In turn, Macao's internationalization experience can also accelerate the region's development.
"We need to grasp the opportunities and become part of the trend," he told Beijing Review. "Whether we can take advantage of this change depends on the preparations our companies make. We should take the lead in actively integrating into the regional development."
Besides the support from the local government and Hengqin Innovalley, Choi appreciates the environment for entrepreneurship here. "There are many activities for communication, and I meet a lot of peers in the IT industry who are also running their own businesses like I am."
Cui Yan is one of them. The 35-year-old with a doctoral degree was a senior research fellow at the German Research Center for Artificial Intelligence (DFKI) in Germany. He returned to China to found 4DAGE Technology, an artificial intelligence (AI) startup, with five schoolmates in 2014.
4DAGE provides three-dimensional digital reconstruction and digital virtual services which are being increasingly applied in real estate, cultural heritage protection and industrial manufacturing.
"Entrepreneurship in the IT industry should transform studies in the laboratory into productivity in reality," Cui said. The Chinese cultural identity and the fast development of the Chinese market were the reasons he decided to go back and start his business.
In 2014, his company was registered and approved in Zhuhai smoothly. Thereafter, he left Germany where he had spent seven years and settled down in Zhuhai. "It would have been a matter of regret if we hadn't returned to China at that time," he said.
It's an entrepreneurial coincidence that both Choi and Cui's career took off with museums. When Cui was studying in Germany, he was involved in a cooperation project with the Palace Museum in Beijing.
4DAGE is now working with the Palace Museum and major museums in other provinces to provide digital indoor displays, online exhibitions, augmented reality interactive displays and smart guiding. With advanced technologies, the history behind cultural relics comes alive in front of the audience.
"I hope our products will help viewers focus on the content of museums instead of deriving just entertainment from technology," Cui said. "To ensure that, we always conduct a lot of surveys and field research when we start on a new project."
In June 2017, 4DAGE and DFKI signed an agreement to cooperate on the development of AI and set up the China-Germany Artificial Intelligence Institute in Zhuhai. The signing ceremony was witnessed by Chinese Premier Li Keqiang and German Chancellor Angela Merkel.
The institute focuses on technology transformation and industrial application and automated 3D digital technology. "Each year, both sides will bring the newest progress to realize cooperation on an equal footing," Cui said.
The release of 4DKanKan, the first consumer-grade 3D camera, in 2018 marked a new era for 4DAGE. Sold at one 10th of the price of traditional 3D reconstruction equipment, it can record all the information in 100 square meters of space in 10 minutes and is being applied in many traditional fields including catering, real estate and cultural exhibitions.
"We are no longer only a software service company as we have a product to develop, which is a huge challenge for us," Cui said. "We have to ensure not only the quality of our products but also take care of after-sales service and consumer studies."
Cui emphasized the market potential of Zhuhai as an entrepreneurial base, thanks to the low cost of holding business trials in the city, which allows entrepreneurs to risk failures. "As a second-tier city, Zhuhai's successful experience can be more widely replicated in other cities," he said.
The integration of the Greater Bay Area has also created broader prospects for Cui's company. "Besides frequent communication and cooperation with universities and institutions in Macao, 4DAGE now has more chances to carry out projects with Portuguese-speaking countries," he said.
(Reporting from Zhuhai,Guangdong Province)
Copyedited by Sudeshna Sarkar
Comments to liqing@bjreview.com