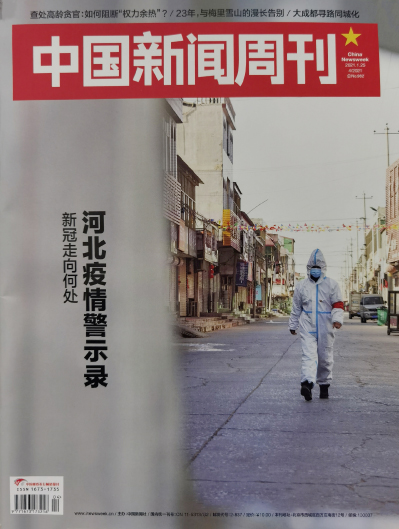 Shijiazhuang, capital city of Hebei Province, north China, recently reported a spurt in COVID-19 cases.
Feng Zijian, Deputy Director of the Chinese Center for Disease Control and Prevention, said the virus found in Hebei is not a local one. Most likely, it came from Europe.
Lu Hongzhou, a professor at the Shanghai Public Health Clinical Center, said the new cases were mainly found in rural areas, which suggests that the COVID-19 prevention and control work has not received enough attention in those areas. Village clinics too had not paid enough attention to the disease. So it is urgent to enhance medical training at the rural level to detect infected patients as early as possible.
With a high incidence of infectious diseases in winter, the difficulty and cost of COVID-19 prevention and control has surged. However, from the perspective of health economics, the cost of decisive approaches such as having mass nucleic acid tests is much less than the loss incurred due to the epidemic's long-term effect and regional lockdowns.
"We have achieved excellent performance in containing the virus in 2020, and should share our experience," Jiang Qingwu, a professor at the School of Public Health of Shanghai-based Fudan University, said. "After COVID-19 vaccines are widely available, the strategy needs further adjustment."
This is an edited excerpt of an article originally published in China Newsweek on January 25
(Print Edition Title: COVID-19 Strategy)