Cooperation Brings Mutual Benefit
The European Commission's decision to slap tariffs on Chinese solar panels has met strong opposition and caused much dispute. Alongside a weak economic recovery, it might be more wise for the EU to seek cooperation and common development with China rather than provoke a trade war for partial interests
more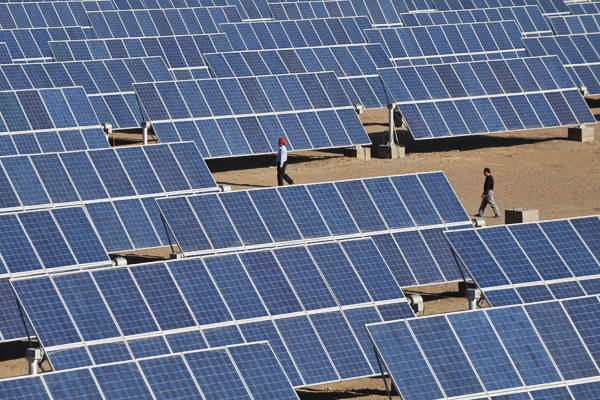 A Growing Rift
For solar panel developers and installers in Europe, they are opposed to the tariffs, believing that duties would only increase the cost for solar energy and lead to a shrinking of the PV market. As more trade barriers emerge from the EU and the United States, Chinese solar makers have turned to emerging markets and demand at home
Full Story
China-EU Trade Disputes
June 13, 2013: The EU requested consultation with China on the latter's anti-dumping duties on certain high-performance stainless steel seamless tubes from the EU. A request for consultation is the first step in a dispute at the Dispute Settlement System under the WTO.

June 5, 2013: China's Ministry of Commerce began an anti-dumping and anti-subsidy investigation into wines imported from the EU.

June 4, 2013: The European Commission announced a provisional anti-dumping duty of 11.8 percent on PV products from China, beginning June 6. The rate will increase to an average of 47.6 percent from August 6 to December 6, unless there is a negotiated solution between China and the EU beforehand.

May 8, 2013: The European Commission agreed to impose an average of 47 percent in tariffs on EU imports of Chinese solar products, starting from June 6, which must be ratified by EU member states.

November 8, 2012: China's Ministry of Commerce decided to impose anti-dumping duties on the products originating from the EU and Japan beginning November 9, which will last for five years.
more