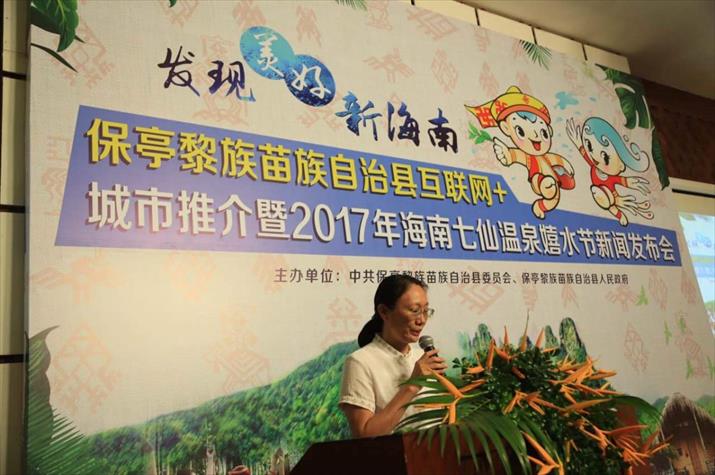 Fu Lanping, Deputy Secretary of the Baoting County Committee of the Communist Party of China (CPC), briefs media about the upcoming 17th Hainan Water-Sprinkling Festival on July 21 in Baoting, Hainan (AN YONGMING)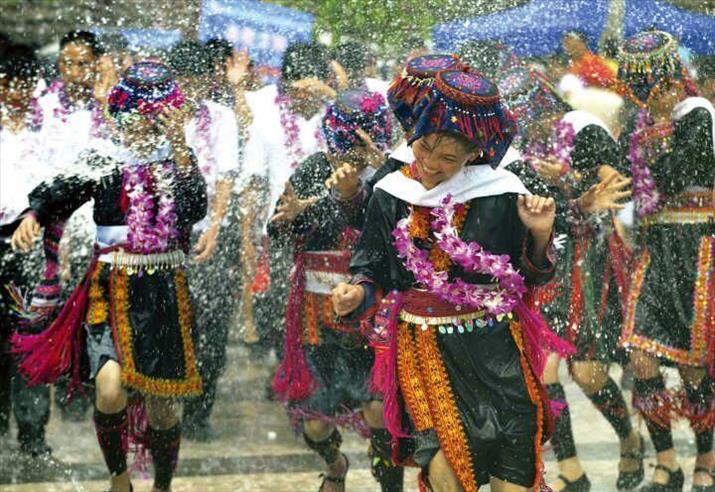 Li and Miao ethnic people spray each other with water for good fortune at the 16th Hainan Water-Sprinkling Festival in Baoting Li and Miao Autonomous County in south China's Hainan Province in August 2016 (DENG SONG)
The 17th Hainan Water-sprinkling Festival will kick off on August 23 in Baoting Li and Miao Autonomous County in south China's Hainan Province. The annual four-day festival will see young people spray each other with water for good fortune.
"Up to nine new events will be introduced this year," said Fu Lanping, Deputy Secretary of the Baoting County Committee of the Communist Party of China (CPC), while addressing a press briefing on July 21. Besides the routine holy-water sprinkling rite, a folk song and dance gala and water splashing carnival, activities like a Li and Miao style costume design competition and cross-strait ethnic culture communication events between Hainan and Taiwan will also be held, Fu said.
Baoting Li and Miao Autonomous County is located in southeast Hainan's mountainous region. At least 85 percent of its land is covered by well-preserved rainforests and is also abundant with hot springs.
(Reporting from Hainan)
Copyedited by Apurva
Comments to linan@bjreview.com