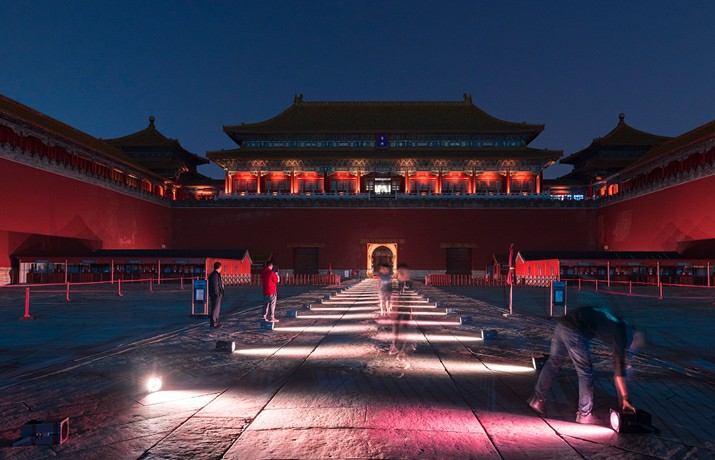 Night view of Forbidden City (VCG)
Palace Museum, or Forbidden City, will extend its opening hours to the evening for the first time on February 19 and 20 in celebration for this year's Lantern Festival, its curator said on February 17.
The museum will display some of the most well-known ancient Chinese paintings on its city walls during that time, said Shan Jixiang, the museum curator, at an event in northeast China's Heilongjiang Province.
Tickets to the February 19 tour have been booked up once released on the afternoon of February 17. Tickets to the tour on the following day will be open for booking on February 18, according to the museum website.
The Forbidden City has been decorated with large royal lanterns as a highlight of the museum's ongoing new year exhibition, aiming to give visitors a feel of what it was like to usher in the new year in the royal court some 200 years ago.
The new year exhibition, the largest of its kind in the Palace Museum with 885 relics, will last until April 7.