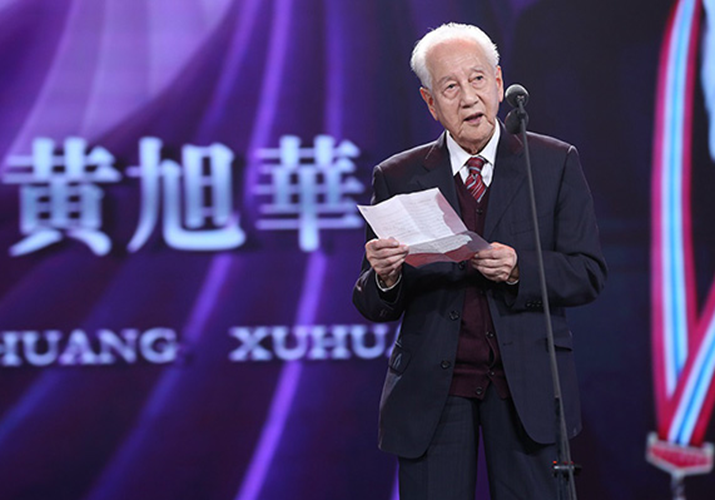 Huang Xuhua (CHINA DAILY)
President Xi Jinping presented the State Preeminent Science and Technology Award, China's top scientific honor, to nuclear submarine designer Huang Xuhua and atmospheric physicist Zeng Qingcun at the Great Hall of the People in Beijing on January 10.
The two scientists would also each receive 8 million yuan ($1.14 million) in prize money, according to the National Office for Science and Technology Awards.
Huang, 94, spearheaded the design of China's first-generation nuclear submarine. For more than three decades, his work remained top secret. In December 1970, China launched Long March I, becoming the fifth nation to have a nuclear submarine.
Huang was also one of the eight recipients of the Medal of the Republic last year for his outstanding contributions to the nation. Other exemplary individuals who received the medal included agriculturalist Yuan Longping and Nobel laureate Tu Youyou.
Zeng, 85, is a renowned atmospheric physicist who helped modernize the world's weather forecast systems and meteorological satellite remote sensing technologies. He won the International Meteorological Organization Prize in 2016 for his contributions.