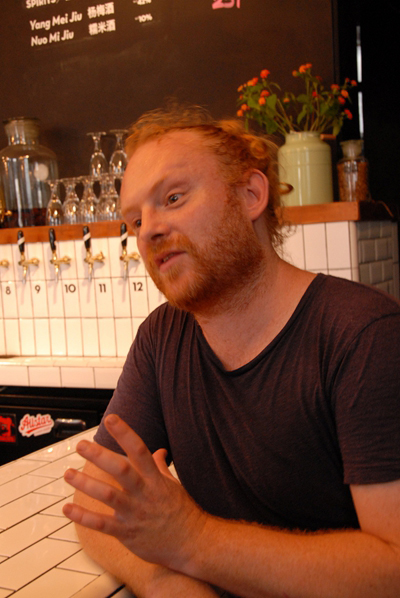 David Krings at Fat Fat Beer Horse in 2016 (MA LI)
In February, when Xiamen Airlines was chartered to deliver supplies to Wuhan, the city hardest hit by the novel coronavirus disease (COVID-19) outbreak in central China, Australian pilot Myles Bernard Weston was up for the task.
"It is our responsibility to work together to improve the situation," Weston said in an interview with the local media. "I just felt that if I can do this to help the people of Wuhan, I can help China fight the virus."
He is one of the many foreigners who stayed on in China during that difficult period and contributed to the country's COVID-19 response. They also witnessed firsthand how China managed to contain the outbreak and is now bringing life back to normal.
Hailing from Brisbane, Weston has worked with Xiamen Airlines for nearly two years. The February 13 flight made him the first foreign pilot with a Chinese airline to fly to Wuhan following the outbreak.
He and his crew shipped more than 11 tons of supplies from Xiamen in Fujian Province in southeast China to Wuhan. They were badly needed for the hundreds of medical workers from Fujian who had joined containment efforts in the epidemic-ridden city.
"I am very privileged to be able to help, to be the captain of this flight," Weston said. "It is fantastic to watch the Chinese stick together and rise to the challenge together."
Weston has been going about his work routine as usual, though with a lighter workload, saying he has never felt unsafe. In his eyes, readiness to support each other with a sense of solidarity during crisis is one of the reasons why China has turned the tide in just a couple of months.
He calls Xiamen home and looks forward to being reunited with his wife and daughters, who are now overseas, in the coastal Chinese metropolis.
Like Weston, David Krings, a designer-turned bar owner, has also made this city of 4 million people his home away from home. The German came to Xiamen in 2012 and after a few years working for different companies, opened a beer hangout, Fat Fat Beer Horse.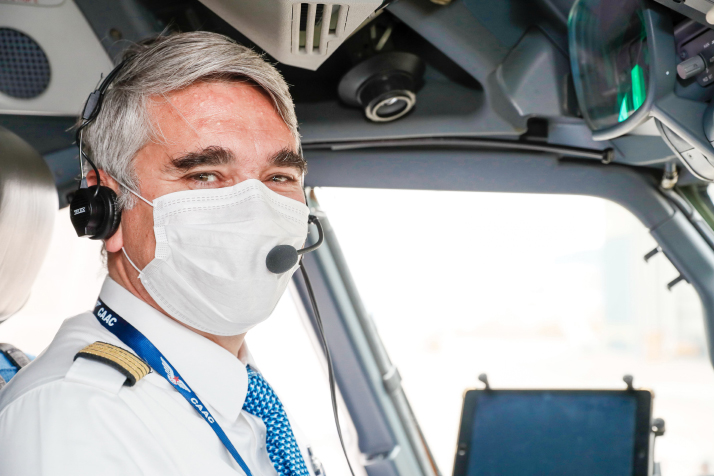 Australian pilot Myles Bernard Weston on a Wuhan-bound Xiamen Airlines flight on February 13 (CNSPHOTO)
He was doing brisk business when COVID-19 struck, taking a heavy toll on his pub. But now, with things returning to normal, the city government has offered incentives to rev up the economy.
"We all feel it is getting better now," the 42-year-old said. "The government has done a lot to help revive the tourism industry. The measures are helpful to our business."
For instance, the government has waived part of his rent. From April to the end of June, visitors are exempt from having to buy tickets at major tourist destinations. Public transport is also free on weekends and public holidays.
As part of its efforts to attract more customers at this special time when social distancing is encouraged, Fat Fat Beer Horse is offering takeaway services too.
The pub, located in an art district, is popular with indigenous young locals. Krings, determined to create brands for craft beer, is optimistic about the future as his business recovers.
"Fat Fat Beer Horse? David is fat, he was born in the year of the horse, and he makes beer. As simple as that," Krings' wife Lin Tingting explained in an earlier interview with Beijing Review.
(Print Edition Title: Trial by Fire)
Copyedited by Sudeshna Sarkar
Comments to yanwei@bjreview.com