Chinese artist Hairigul Kahar, a 32-year-old illustrator from northwest China's Xinjiang Uygur Autonomous Region, hopes that Western mainstream media can hear Xinjiang people's true voices vibrating through her latest art piece, entitled "Voice of Xinjiang."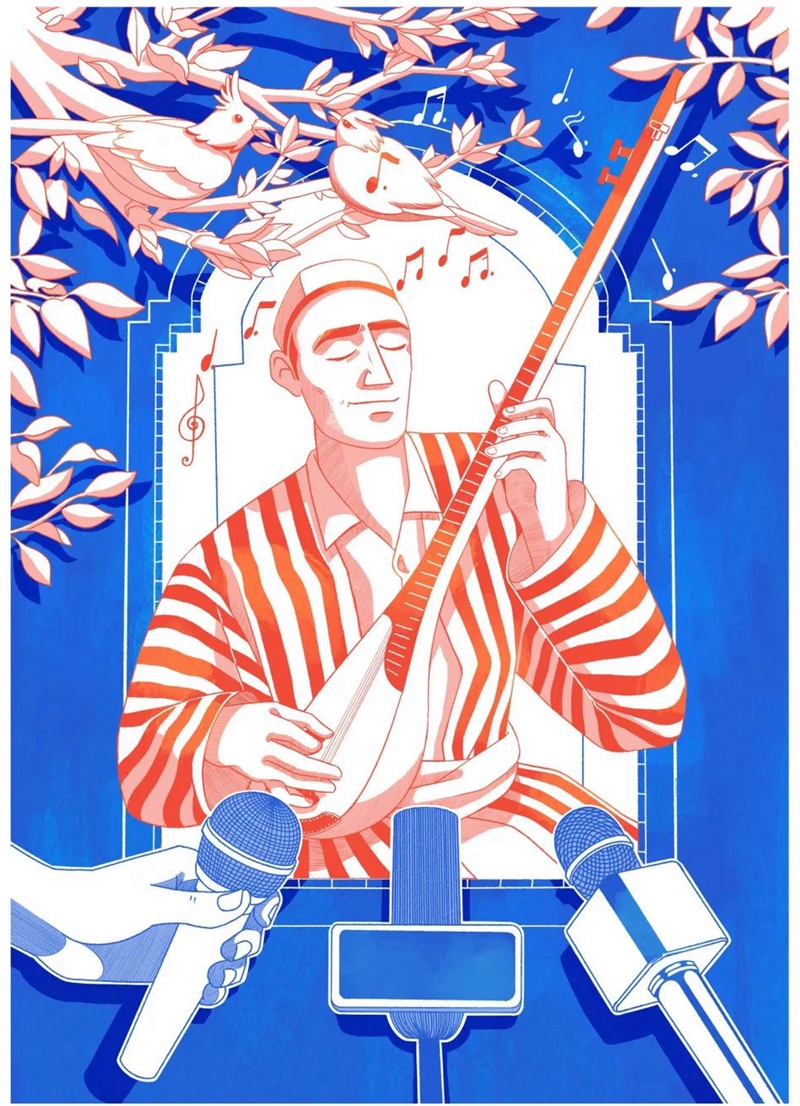 Voice of Xinjiang (2021) by Hairigul Kahar (COURTESY PHOTO)
The digital illustration depicts a Uygur man playing the Tanbur, a traditional local music instrument, seated by a window where some microphones are placed.
"This image has been rooted in my brain since childhood. My father is a music fan in heart and soul," Kahar told Beijing Review. Her father's favorite instruments are the Tanbur and Dumbra, two Uygur-styled stringed instruments.
Having witnessed too much Xinjiang-related misinformation in the past several years, she hopes that reporters can help lessen people's misunderstandings of her birthplace, instead of vilifying the region.
"There was something unhappy about Xinjiang. However, it has become increasingly safe these years. Locals are actively devoted to crafting a better image of the region," Kahar said.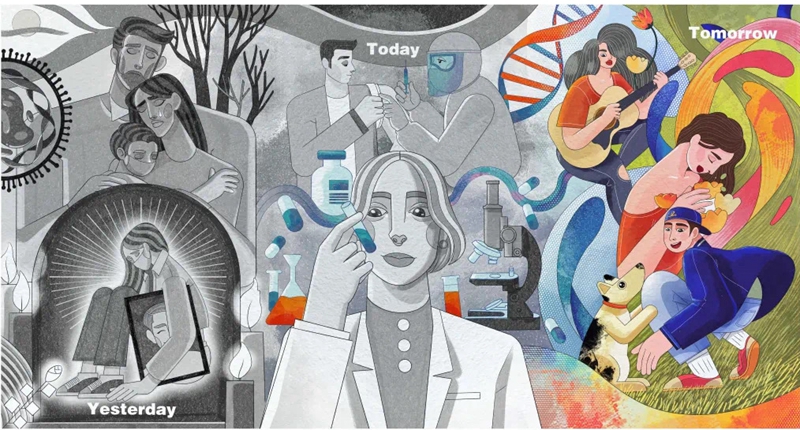 Light at Dawn (2021) by Hairigul Kahar (COURTESY PHOTO)
Kahar attended Han schools, which helped nurture a sense of inclusiveness in terms of her aesthetic, which in her eyes is a little different from many of her ethnic peers who didn't go to Han schools. She does not limit herself to Uygur culture, but also has an interest in other forms of art, including those of the Kazaks, Mongolians or Sibes, all inhabitants of the region for generations upon generations.
Copyedited by Elsbeth van Paridon
Comments to ffli@bjreview.com