Hello and welcome to the 48th issues of Beijing Review.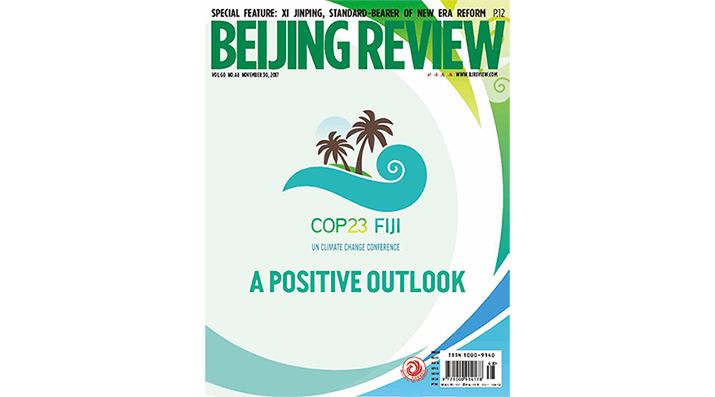 Photo by Cui Xiaodong
COVER STORY
Climate Champion is about climate change efforts presented at the UN Climate Change Conference in Germany. China is taking steps to participate in, contribute to and lead the fight against climate change. And its developments in new energy and new technologies are gaining attention and praise.
NATION
Eliminating Discrimination focuses on China's efforts to eliminate discrimination against people living with HIV/AIDS. There is progress in curbing the epidemic in China and the country seeks to educate people in order to root out the fear about HIV/AIDS and allow those living with the disease to share equal rights to pursue a healthy life free of discrimination.
CULTURE
Learning on the Go is a story looking at mobile internet-based extracurricular learning, especially for students learning English. They are using mobile apps for a more interactive learning experience, talking with native English speakers and learning from animated lessons using innovative stories, giving Chinese students more language proficiency.
Copyedited by Pamela Tobey
Comments to linan@bjreview.com