Hello and welcome to the 50th issue of Beijing Review.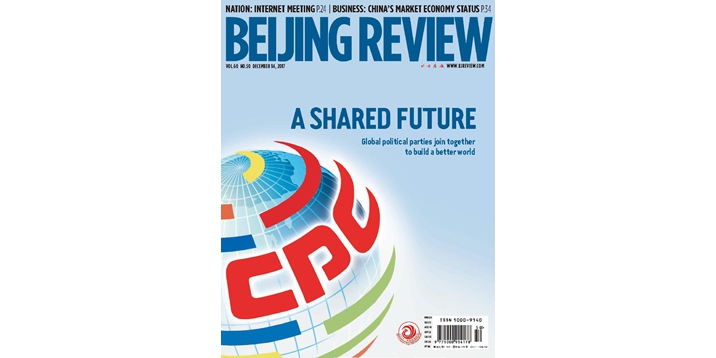 Photo by Cui Xiaodong
COVER STORY
A Beautiful World is about the Communist Party of China sharing its experiences and lessons learned with its transition toward economic development with political parties from around the world. Over 200 political parties and organizations from over 120 countries attended the high-level meeting in Beijing, exchanging ideas and working to create a better world with common development in a new way of cooperation.
BUSINESS
A Zero Sum Fight analyses possible repercussions of the U.S. refusal to grant market economy status to China in the World Trade Organization and actions China may take in response. Other western members have sided with the U.S. in an effort to contain China while ignoring rules in the WTO framework. This will heighten tensions instead of solving disputes in a reasonable and pragmatic way.
Culture
By the Seaside, By the Sea is about progress and success of tourism in south China's Hainan Province. Modernizing facilities and improving service in the push to standardize tourism has put Hainan's tourism development ahead of other areas in China. High-quality service and efficiency enhances Hainan's objectives to become a world-class island resort destination.
Copyedited by Pamela Tobey
Comments to linan@bjreview.com