Hello and welcome to the 51st issue of Beijing Review.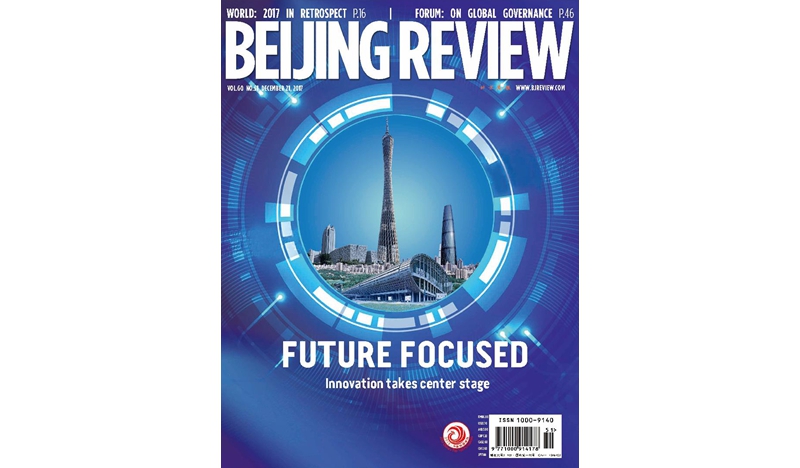 Photo by Wang Yajuan
COVER STORY
The Innovation Revolution is about the innovation revolution. New technologies are revolutionizing old and new alike and China is leading the way. The Fortune Global Forum 2017 was held in Guangzhou. It welcomed business people from over 30 countries and regions around the world and further advanced China's growing reputation for new technologies and innovation. New business models created in China will likely spread to other parts of the world, integrating global innovation.
BUSINESS
Out of the Box is about China's experiments in education that enhance students' development. Chinese parents and educators are realizing the need to improve students' abilities to solve problems in creative and cooperative ways and many schools, both public and private, are introducing initiatives to foster this.
Culture
Balletic Violence Revisited is about Hong Kong director John Woo's films. His signature "gun fu" action thrillers with their aesthetic display of gunfights and themes of brotherhood and justice have influenced directors around the world. He bridges the East and the West through film, especially in his work done in Hollywood.
Copyedited by Pamela Tobey
Comments to linan@bjreview.com