Hello and welcome to the 47th issue of Beijing Review.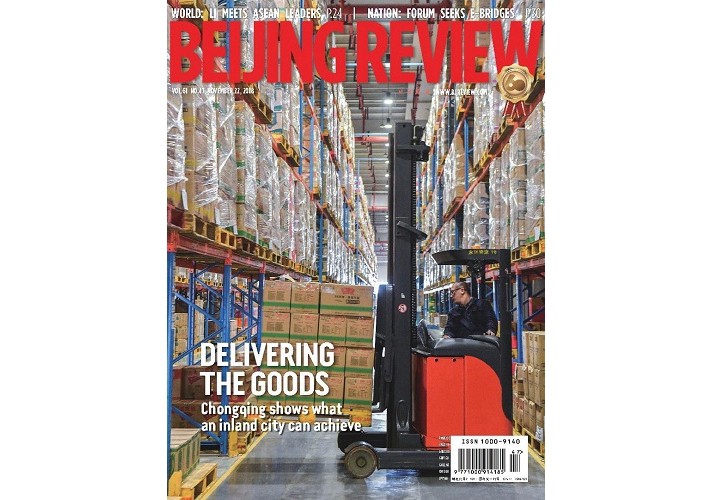 WEI YAO
COVER STORY
Explorer of New Frontiers, concerns the development of Chongqing under the framework of China's policy of reform and opening up. With the establishment of new free trade zones and the development of infrastructure, Chongqing is able to establish itself as a key location within the Belt and Road initiative, securing its place a vital logistical hub.
WORLD
No Winners, No Losers, takes a look at the results of the U.S . midterm elections. With the Republicans retaining control of the Senate and the Democrats taking lead in the House of Representatives, it appears America is at a stalemate when it comes to political breakthroughs.
CULTURE
A Toast to Life, looks at the release of a new movie which explores the lives of people who live in the Tibet Autonomous Region. Ala Changso aims to explore the psychology of the local people and how they deal with life's existential questions such as death and the purpose of existence. The article details one of the films major protagonists and his journey in search of a better life.
Copyedited by Craig Crowther 
Comments to linanh@bjreview.com