Hello and welcome to the 47th issue of Beijing Review.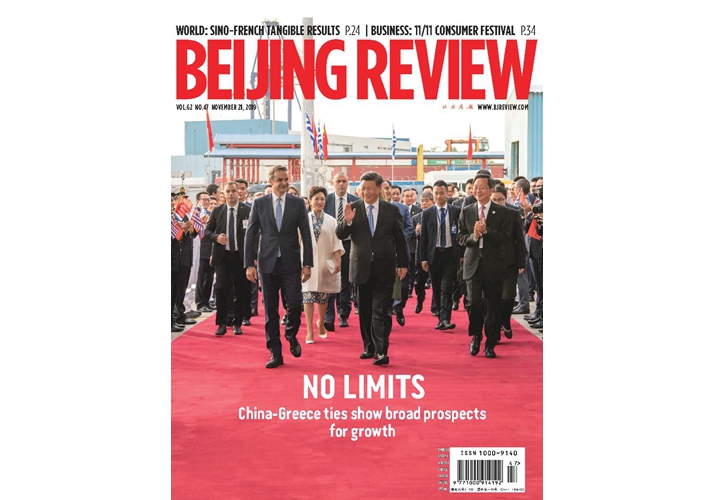 (Cover Photo: XINHUA)
COVER STORY
Beyond the Mediterranean looks President Xi Jinping's three-day state visit to Greece and how the results expands to all of Europe. China and Greece have built a bridge of interactions and now look to make the most of Belt and Road Initiative cooperation. Success with mutual projects in Greece can address the doubts of some European countries and promote mutual understanding.
WORLD
A New High analyzes Sino-French cooperation advances after the recent visit to China by French President Emmanuel Macron. During the visit, several cooperation deals were agreed upon as well as a joint program to rebuild Notre Dame Cathedral. Commitments to pragmatic cooperation on bilateral and multilateral issues were renewed, demonstrating China's commitment to multilateralism.
BUSINESS
Not Getting Old looks at the recent Double 11 online shopping extravaganza. Consumer enthusiasm during the largest online shopping sprees each year has remained vibrant and Tmall set a new record when its sales hit 10 billion yuan just 96 seconds after sales began at midnight.
Copyedited by Pamela Tobey
Comments to ffli@bjreview.com