Hello and welcome to the 48th issue of Beijing Review.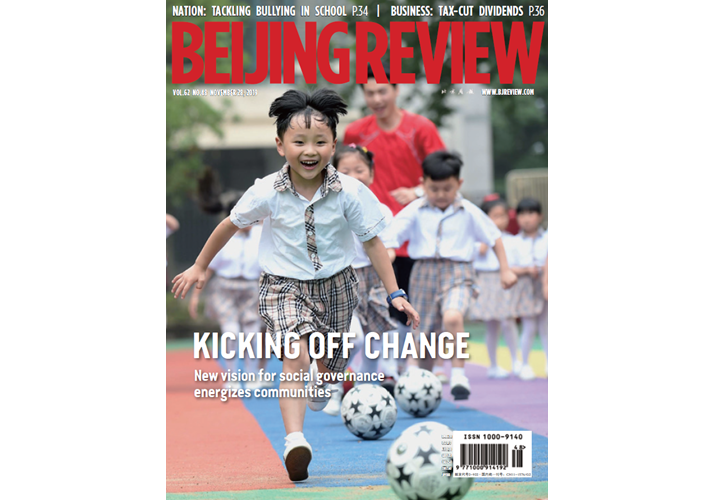 (Cover Photo: VCG)
COVER STORY
Waking Up a Sleeping Town looks at the Huitian action plan launched in Beijing to create a model for governance of large communities. Aimed at reinvigorating communities by optimizing and upgrading public services and infrastructure, it promotes a five-party governance model to improve residents' lives.
NATION
Resolving Campus Nightmares analyzes the current state of school bullying in China and how to use education and new laws to battle it. Although there is judicial recourse to punish bullying, local governments are developing methods for early intervention to prevent bullying and protect the victims.
BUSINESS
From Dividend to Impetus looks at tax and fee cuts that have boosted economic performance and spurred innovation. Recent economic measures have boosted startups as well as eased the burden on enterprises.
Copyedited by Pamela Tobey
Comments to ffli@bjreview.com