Hello and welcome to the 49th issue of Beijing Review.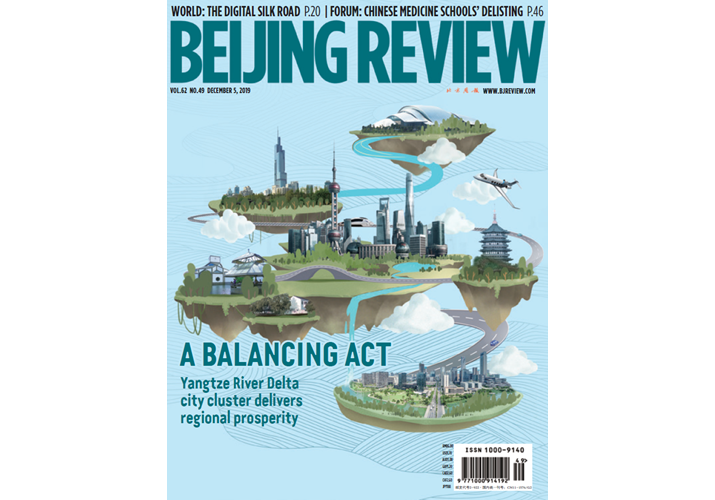 (Cover Design: Wang Yajuan)
COVER STORY
Development Symphony looks at how cities in the Yangtze River Delta coordinate their growth strategies to balance overall development and gain international competitiveness. Although the cluster currently lags behind major ones in the world, its large population and solid foundation of industries are expected to help it hone its competitive advantages in the future.
WORLD
Digitalizing the Silk Road looks at how the digital Silk Road under the Belt and Road Initiative framework is gaining popularity. With more hardware and software connectivity, China is aiding Belt and Road participating countries to bridge the digital divide and add more innovation-driven development.
FORUM
Will a World Directory's Delisting of Chinese Medicine Schools Affect TCM's Status? discusses the possible effects on Traditional Chinese Medicine (TCM) after eight Chinese medicine schools were delisted from the World Directory of Medical Schools, part of the World Health Organization. Some people believe making TCM stronger and not trying so hard to get international approval is the way to go, while others feel shattering myths about TCM will help it integrate into modern science and silence critics.
Copyedited by Pamela Tobey & Rebeca Toledo
Comments to linan@bjreview.com