Hello and welcome to the 50th issue of Beijing Review.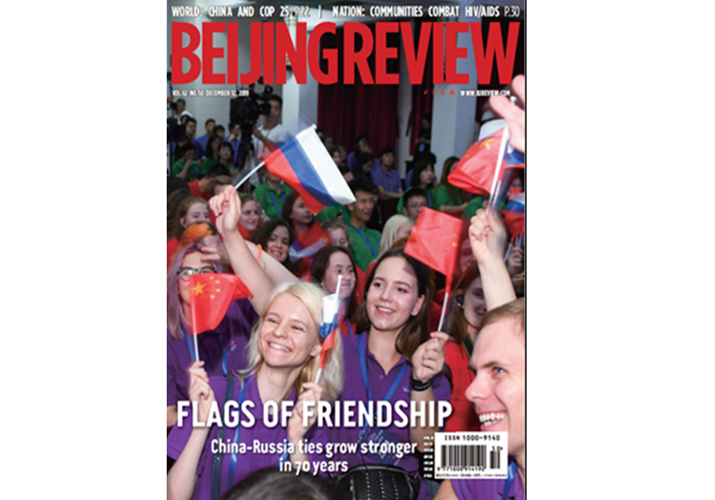 (Cover Photo:CNSPHOTO)
COVER STORY
A New Start highlights China-Russia bilateral ties and the closer relationship that has developed in the last few years.
WORLD
The Time to Act Is Now looks at the urgent need to step up the fight against climate change as COP25 takes place in Madrid, Spain. The challenges facing the world are only getting worse and countries must take responsibility for their part in a fair and tangible way.
ESSAY
Sending Out the Wrong Signal discusses what's behind the recent bill passed by the U.S. House of Representatives attacking the human rights situation in Xinjiang Uygur Autonomous Region. For the past three years, the region has been free of terrorist attacks thanks to China's anti-terrorism measures, making it a safe home for all ethnic groups. The latest meddling in China's internal affairs by the U.S. is just another attempt to obstruct China's peaceful development.
Copyedited by Pamela Tobey
Comments to linan@bjreview.com