Hello and welcome to the 51st issue of Beijing Review.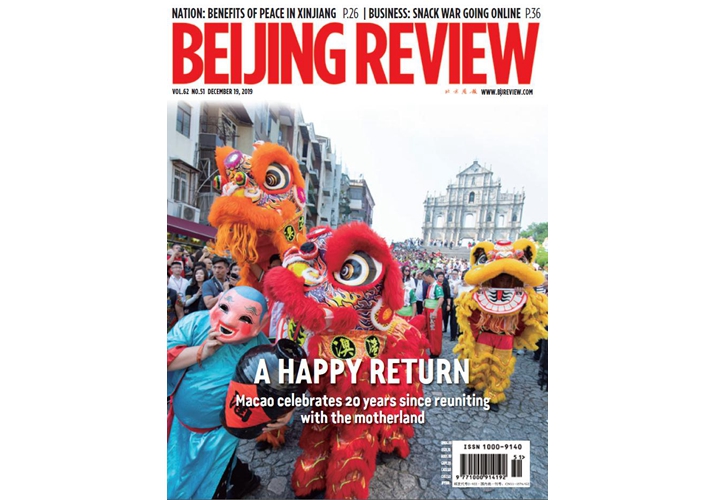 (Cover Photo: XINHUA)
COVER STORY
Rightful Reunion focuses on the transformation of Macao on the 20th anniversary of its return. Since reuniting with the motherland in 1999, Macao's GDP has jumped from over $6 billion to $55 billion. This is thanks to the diversification of the economy. Along with the rapid economic development, social welfare in Macao and the region's international status have also improved.
NATION
A Smart Life discusses the development of intelligent cities in China. The government is setting up research centers and launching pilot projects to modernize cities with artificial intelligence, big data and energy conservation.
BUSINESS
Thirst for Bubble Tea looks at an Asian craze spreading to the rest of the world, including New York City. Bubble tea was first seen in New York in the early 2000s. Today it is doing bubbling business there as well.
Copyedited by Sudeshna Sarkar
Comments to linan@bjreview.com