Hello and welcome to the 52nd issue of Beijing Review. I'm Bridget, an editorial consultant with the magazine.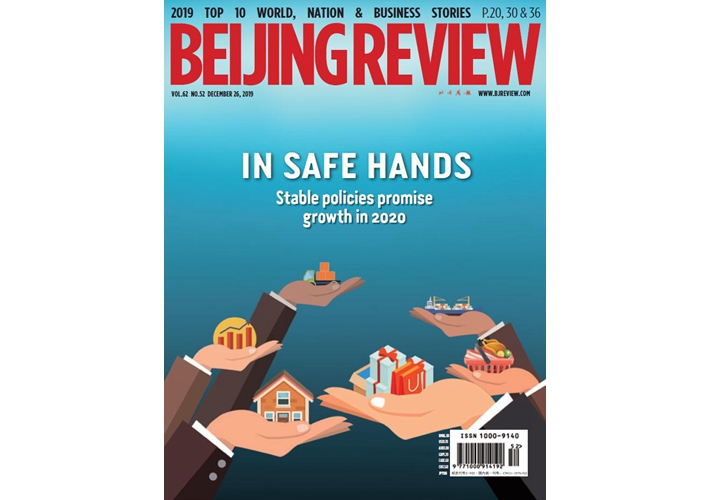 (Cover Design: Cui Xiaodong)
Positive Outlook highlights the annual Central Economic Work Conference, which concluded that the Chinese economy maintained sound growth despite mounting internal and external risks in 2019.
Snakes and Ladders looks at the rollercoaster ride that was China-U.S. relations in 2019. The year ended on a better note as the two countries announced in December that they had agreed on the text of a phase-one economic and trade agreement.
2019's Top 10 Stories list major events such as the 70th anniversary of the People's Republic of China in the Top 10 Nation News Stories; the issuance of 5G commercial licenses in the Top 10 Business News Stories; and the conclusion of talks on the Regional Comprehensive Economic Partnership Agreement in the Top 10 World News Stories.