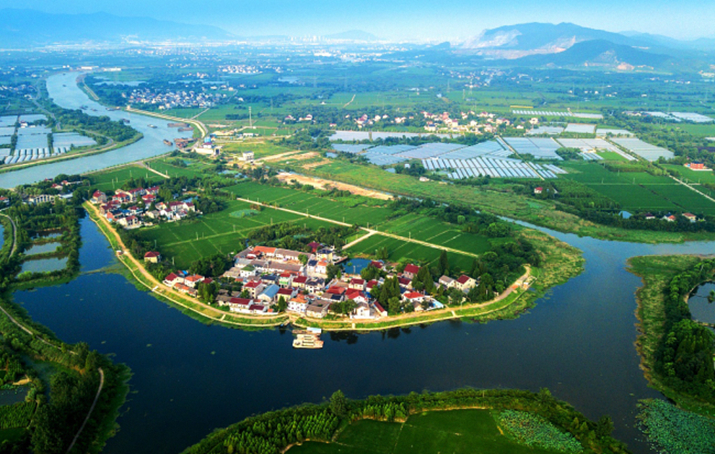 A village in Changxing County, Zhejiang Province on August 9 (VCG)
East China's Zhejiang Province is one of the winners at this year's United Nation's Champions of the Earth Award, the international organization's highest environmental honor. The announcement was made ahead of a gala event in New York on the sidelines of the 73rd United Nations General Assembly on September 26.
Zhejiang's Green Rural Revival Program won the award for "Inspiration and Action" for its work cleaning up once-heavily polluted rivers and streams in the province. The program aims to incorporate water management, waste management, and recycling in order to transform the environment in the province.
"This exceptionally successful eco-restoration program shows the transformative power of economic and environmental development together," according to the website of the United Nations Environment Program.
For other categories at the Champions of the Earth Award, France's President Emmanuel Macron and India's Prime Minister Narendra Modi were recognized in the "Policy Leadership" category for their pioneering work championing the International Solar Alliance, and for promoting cooperative action on environmental protection.
The Cochin International Airport in India won this year's "Entrepreneurial Vision" award, while Joan Carling was recognized with the lifetime achievement award for her work as one of the world's most prominent defenders of environmental and Indigenous rights.
(CRI.cn September 27, 2018 )