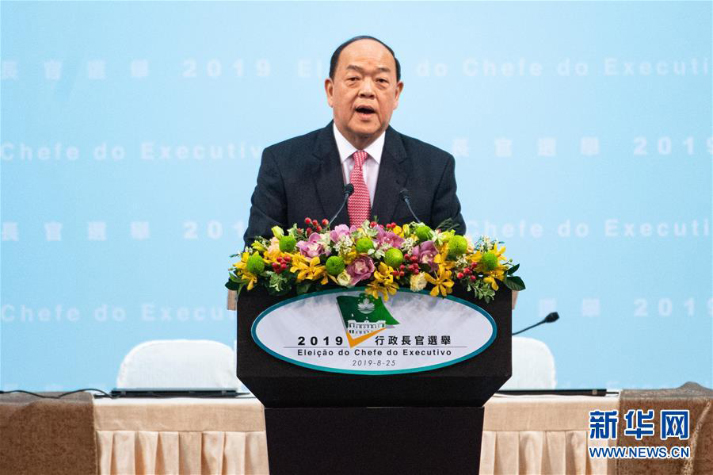 Ho Iat Seng
Ho Iat Seng was elected chief executive-designate of Macao Special Administrative Region (SAR) of China on August 25. He was the only candidate.
If appointed by the Central Government, Ho is set to take the helm of the Macao SAR Government at the end of the year.
This year marks the 20th anniversary of China's resumption of the exercise of sovereignty over Macao. At the conclusion of the voting, Ho said he will spare no effort to uphold the principles of "one country, two systems," "Macao people governing Macao," and "a high degree of autonomy."
Born in Macao in 1957, Ho has rich experience in the business and political fields. He served as a member of the Executive Council of Macao SAR from 2004 to 2009. In October 2013, he was elected president of the Legislative Assembly of Macao SAR and was re-elected in October 2017.
He had also been a deputy to the National People's Congress (NPC), China's top legislature, and a member of the NPC Standing Committee.