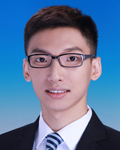 Innovation-driven growth and structural reform are sure to take the spotlight during this year's G20 Summit, as well as China's backing for the world's major economies to form a consensus and work together to pull the world economy back on track. Foreign Minister Wang Yi made these remarks at a press conference in Beijing on March 8 in response to a question on how China will play a leading role while hosting the G20 Summit in Hangzhou on September 4-5.
"While making solid preparations on all the topics, we will try to break new ground from three angles," Wang said. "First, we want to discover new sources of growth through innovation. Second, we want to inject new momentum into the world economy through reform. And third, we want to open up new prospects through development."
China will prioritize development issues in macro policy coordination and will encourage G20 members to show leadership by developing action plans to implement the UN's 2030 Agenda for Sustainable Development, so as to catalyze inclusive and interconnected development all over the world, according to Wang.
Currently, the world economy lacks momentum as a whole and demand is sluggish. Problems such as high unemployment rates, high debt levels, sagging trade and investment, a decelerating economy, high financial leverage, as well as fluctuations in international finance and major commodities markets need to be solved urgently.
While attending the G20 Summit in Turkey last November, Chinese President Xi Jinping said that the growth momentum generated by the previous round of technological and industrial revolution is fading and that the potential in traditional economic systems and growth models is drying up.
Therefore, the only way forward is to drive growth through innovation and reform--not just in China, but worldwide, too.
The theme for the G20 Hangzhou Summit--Promoting the Innovative, Dynamic, Concerted and Inclusive World Economy--represents China's confidence in contributing to the global economic recovery effort. In recent years, the Chinese economy has been facing challenges consisting of sluggish demand, industrial overcapacity and inadequate growth momentum, which reflect the issues currently muddling the world economy.
In order to break through the bottleneck in economic growth, China has put forward the concept of innovative, balanced, green, open and inclusive development. The country has also been seeking to upgrade its traditional industries, develop new financial modes, launch supply-side structural reforms and promote the Internet Plus strategy that calls for the increased penetration of information technology into all industries.
The aforementioned measures have enabled China to maintain moderate to high-speed growth in the process of transforming its development model. From 2009 to 2011, China contributed to over one half of global economic growth. Although China's economic growth has slowed down, it still contributed to more than a quarter of global growth last year and remains an important growth engine for the world economy.
At the first Sherpa Meeting of the G20 Hangzhou Summit held in January, also known as the coordinators' meeting in preparation for the summit, State Councilor Yang Jiechi said that the forthcoming meeting of G20 leaders will have four priorities--breaking a new path for growth, more effective and efficient global economic and financial governance, robust international trade and investment, and inclusive and interconnected development.
These measures echoed the G20's ethos of partnership and efforts to weather hard times together over the past eight years. G20 members have taken joint actions to cope with the global financial crisis and played important roles in the economic recovery worldwide. China is willing to adopt those characteristics at the Hangzhou summit and share its experience in economic development with other countries.
China is committed to turning the G20 from an institution established to deal with the global financial crisis to a permanent economic governance structure and a platform for international cooperation governed by a set of rules, according to Yang.
It is anticipated that China will play a leading role in the G20 Summit this year and chart the course for global economic development and international economic cooperation in the future.
The author is an intern at Beijing Review
Copyedited by Bryan Michael Galvan
Comments to yanwei@bjreview.com