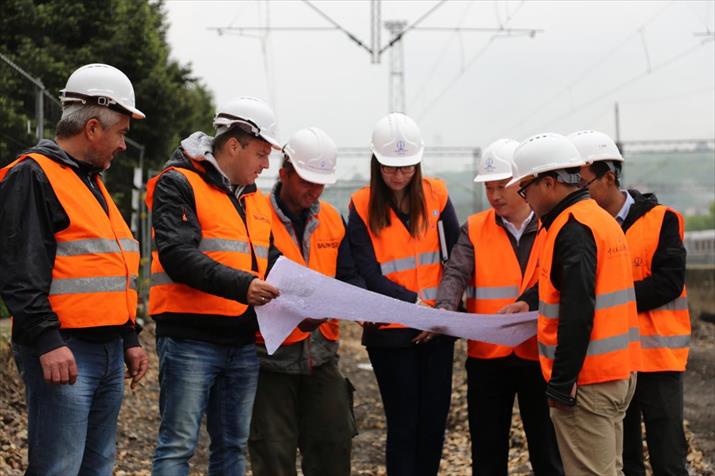 Chinese and Serbian engineers discuss the construction plan of a railway built by the China Civil Engineering Construction Corp. in Serbia on April 29 (XINHUA)
In the past several years enterprises from China have encountered many difficulties and even lawsuits while doing business in foreign countries because of a lack of legal support. Now, help is on the way, because the China Council for the Promotion of International Trade (CCPIT) has decided to provide a service in this regard.
In 2016, the CCPIT launched an ambitious project to research the laws and regulations of 64 nations along the China-proposed Silk Road Economic Belt and 21st-Century Maritime Silk Road, collectively known as the Belt and Road.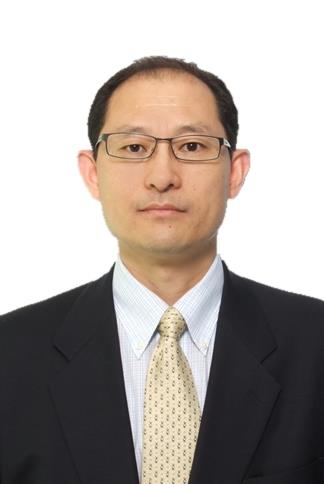 CCPIT Vice Chairman Lu Pengqi
CCPIT Vice Chairman Lu Pengqi said the project means to serve enterprises from China that are planning to operate in those places.
The research will eventually bring about publications. It is temporarily under the title Legal Service Guideline of Business- and Trade-Related Laws and Regulations of Belt and Road Countries. The contents, which are compiled according to different countries, are government policies as well as laws and regulations mainly on market entry, foreign investment, foreign company establishment and management, foreign trade, foreign exchange management, land use, taxation, employment, intellectual property, environmental protection and dispute settlement. Basic information about these countries, such as political systems and economic conditions, are also an important part of the guide.
Enterprises must keep a cool head before throwing money into local projects or building factories in these countries, according to Lu. He suggested that they bear in mind that there are huge differences among these countries with regard to economic development level, legal system and business management. The difference is even larger between some more developed countries, such as Kazakhstan and Turkey, and less-developed nations in the Belt and Road regions. It is because of the different levels of economic and social development that policies vary among these countries, especially concerning market entry, industrial regulation, finance and tax management, import and export procedures, environmental protection, labor relations and dispute settlement.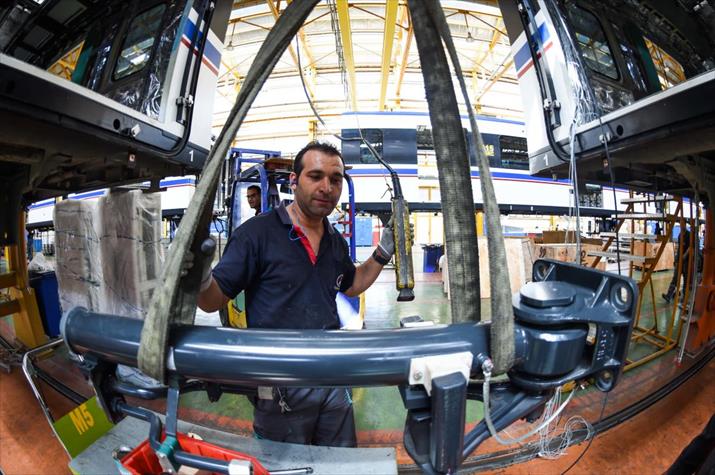 A staff member works at a China-Iran joint rail vehicle manufacturing company in Tehran, which produces cars for the Iranian capital's subway, in September 2016 (XINHUA)
An essential guarantee
Lu emphasized that enterprises from China that do not acquire appropriate knowledge cannot be successful in investment, trade and opening businesses and factories in these countries and regions. They would be vulnerable in an unfamiliar land, he warned.
Worth equal attention are unconventional security risks that enterprises from China have not predicted, such as social chaos or political volatility. It is also a must for them to do their homework to meet the challenges of culture shock and unfamiliar religious customs in these countries.
"Enterprises play the main and vital role in the Belt and Road construction project, and at the present time, their enthusiasm for joining the project is obvious," Lu said. "Because of their supportive attitude and swift action, investment from China in these countries has quickly mounted in recent years. But, we have also recorded a great number of difficulties and even setbacks which they have experienced in their overseas business endeavors."
Lu summed up some of the underlying reasons. The first and foremost is the lack of knowledge about these countries' political, economic, social and legal systems, which hinders enterprises from accurately evaluating their potential investment. Second, it is a common phenomenon that business people in China have a very weak sense of risk. Absence of thorough evaluation and lack of risk sense lead to poor management of crises in foreign environments. At the present time, there is no legal assistance network in these countries for enterprises from China. As a result, such businesses typically find themselves helpless when they encounter difficulties such as business disputes and trade barriers. Huge losses very often ensue.
According to Lu, planning and designing the legal service project was a long and meticulous process. The CCPIT held meetings with law experts, business representatives and staff of CCPIT local branches to collect views and suggestions about what contents the guide should contain and in what way it could be compiled to better serve its users.
"Nearly all the laws and regulations of these countries that are related to foreign business activities can be found on the Internet nowadays. But such information and data are so vast that pinpointing the relevant pieces is extremely hard and time consuming. The guide produced by the CCPIT is completely user-oriented. We collect, choose and compile information under different categories. The guide will be published in print and online. By visiting the website, users may also connect with CCPIT lawyers to get real-time consultation," Lu said.
Wide participation
The legal research work and the resulting guide have been conducted at two levels. Designing and general management of the project is under the direction of CCPIT headquarters, which sets study goals and timetables, gives financial support, and supervises and checks the work. CCPIT local branches have also been motivated to work in specific fields according to their sources and specialties.
According to Yang Min, a law expert with the CCPIT's legal department, provinces usually have advantages because of their geographical location and traditional business interests in certain countries and regions. For example, many enterprises in east China's Shandong Province have had businesses in Slovenia for a long time, while enterprises in neighboring Jiangsu Province have made huge investments in Kazakhstan. The CCPIT branch in each of the two provinces was in charge of the respective national book. Yunnan Province in southwest China has close relations with South Asian countries, and Heilongjiang Province in the northeast borders Russia. So the two provincial CCPIT branches have been committed to compiling national books according to their sources.
It is also required that provincial CCPIT branches pay attention to enterprises' problems and needs in order to update the guide.
Since early 2016, the CCPIT's team of lawyers, translators and editors has completed 10 national books of the guide. About 40 such books will be published by June, and books for all of the 64 nations in the Belt and Road regions will be publicly available by the end of this year.
Established in 1952, the CCPIT—China's national foreign trade and investment promotion agency—is about to celebrate its 65th anniversary. During the challenging times after the People's Republic of China was founded in 1949, the organization played a vital role in promoting China's foreign trade by breaking the economic blockade imposed by the hostile West. It also helped enterprises from China go overseas and foreign ones enter China during the early period of China's reform and opening up, beginning in the late 1970s.
The CCPIT's routine work includes carrying out legal consulting, commercial conciliation, trade and maritime arbitration, signing and issuing certificates of origin for exports and other certificates and documents related to foreign trade, providing intellectual property services and organizing industries and enterprises to cope with trade disputes. Helping enterprises from China to enter Belt and Road nations successfully is a new task the CCPIT is undertaking.
The author is an editor with China Today
Copyedited by Chris Surtees
Comments to yaobin@bjreview.com