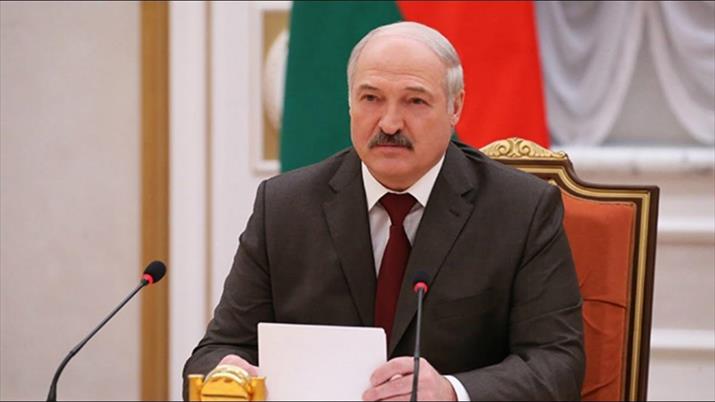 Belarus President Alexander Lukashenko at a press conference in Minsk on May 4 (COURTESY PHOTO)
The Silk Road Economic Belt and 21st-Century Maritime Silk Road Initiative, also known as the Belt and Road Initiative, will create new growth points for the world economy, Belarus President Alexander Lukashenko told the Chinese media in Minsk shortly before departing for the Belt and Road Forum for International Cooperation in Beijing in mid-May.
Lukashenko said on May 4 that while carrying out the Belt and Road Initiative, China does not impose its interests on other countries. Instead, it shows its goodwill by providing loans and advanced technologies to countries along the routes.
The Belarus president also said he would meet with Chinese President Xi Jinping and discuss key issues in cooperation for trade, investment, finance and people-to-people exchanges.
The Great Stone Industrial Park, a landmark project under the Belt and Road Initiative, has completed its first phase of construction. Lukashenko said the project is expected to bring $50 billion in revenue by pooling together some of the top companies in the world.
Located near Minsk National Airport, Great Stone, with a planned area of 91.5 square km, is the largest project in Belarus courting foreign investment. It is also the biggest economic and technological cooperation project between China and Belarus. Alexander Yaroshenko, head of the Great Stone's Administration, said the industrial park plans to attract more than 200 hi-tech corporations, offer 120,000 jobs and develop into a new city with a population of 200,000.
Since Belarus is a member of the Eurasian Economic Union, the products manufactured in Great Stone will get tariff-free access to markets in Russia, Kazakhstan, Armenia and Kyrgyzstan, which have a combined population of 170 million. They can also easily enter the European Union and other European countries.
Li Haixin, General Manager of China-Belarus Industrial Park Development Co., the developer of Great Stone, said the industrial park is mainly targeting investment in electronic information, mechanical engineering, fine chemicals, new materials, biopharmaceuticals and logistics.
China-Belarus joint car manufacturer Belgee is another example of economic cooperation between the two countries. Based in Borisov City in Minsk Region, Belgee is a contraction of Belarus and Geely, a Chinese automaker based in Hangzhou, Zhejiang Province. As the first China-Belarus joint venture in the auto industry, it is also Belarus' only operating passenger vehicle manufacturer. President Lukashenko once tried out a new model by Belgee.
Belgee was launched in 2011. In July this year, its new plant, which will make completely knocked-down kits, will be put into production.
Lukashenko stressed that cooperation on a local level will help implement the national-level agreements between China and Belarus and boost bilateral relations. Many provinces in China have commercial exchanges with Belarus. Notably, telecommunications equipment companies Huawei and ZTE in Guangdong, construction machinery manufacturer Zoomlion in Hunan, and Xinzhu Corp., a producer of metro vehicles, electric buses and construction materials in Sichuan, have set up factories in Great Stone.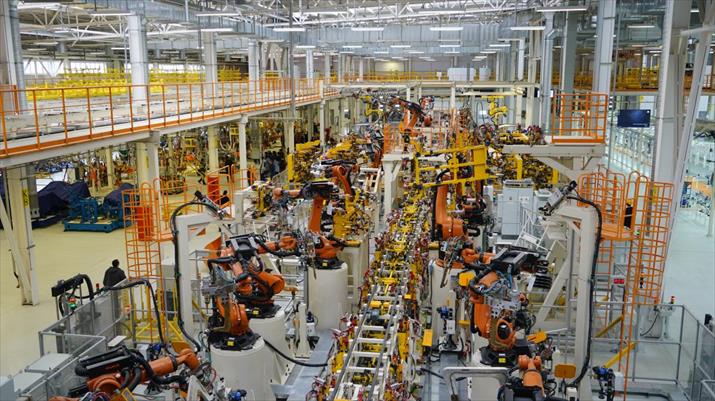 A production line of China-Belarus automobile joint venture Belgee in Borisov (XIE SHUANG)
An office building under construction in the Great Stone Industrial Park (XIE SHUANG)