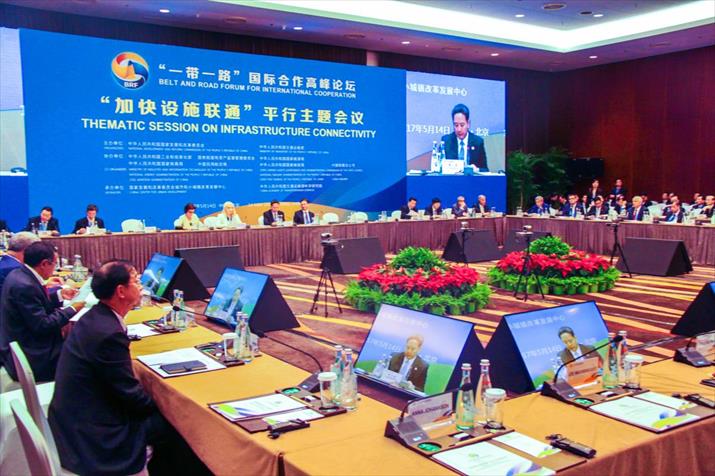 Participants attend a thematic session during the Belt and Road Forum for International Cooperation in Beijing on May 14 (CNSPHOTO)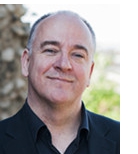 The Silk Road Economic Belt and 21st-Century Maritime Silk Road (Belt and Road) Initiative is the most important of the key narratives by which China is managing its relations with the wider world and, in particular, within its region.
Enjoying a benign and supportive regional context had been extremely important for China from 1978 on, after reform and opening up commenced. Having a story that China can tell to its regional partners, therefore, about how they might work together and benefit from its stronger economy and more prominent role is crucially important.
From 2013, language about a new Silk Road started to appear, with President Xi Jinping first deploying this in a visit to Kazakhstan that year and then when going to Indonesia. The reference to the ancient Silk Road routes that linked trade between the Han (202 B.C.-A.D. 220) and Tang (618-907) empires captured the interest of other parties in the region. This was developed into the idea of the Belt and Road, expanding the original concept into not just land but maritime routes. Finally, the idea was encapsulated into the Belt and Road Initiative. It is this idea that has been discussed at the Belt and Road Forum for International Cooperation in Beijing.
As President Xi's address to this conference makes it clear, the Belt and Road Initiative needs to work in a number of different directions. First, it needs to address the criticisms of China having become a major economic player and an increasingly prominent geopolitical one—and yet not expressing its vision about its regional and global role more clearly. Second, it has to avoid appearing normative and prescriptive, which may cause its foreign policy to be labeled as hegemonic. Third, it has to be flexible enough to allow dialogue space for others. Finally, it has to avoid the trap of being seen as an attempt to stake out a strategic space focused purely on China's needs. It was for this reason that Xi made clear that this idea was one based on mutual benefit, not asymmetry.
The Belt and Road is an initiative, rather than a policy guided by fiat from Beijing. It is focused on economic cooperation. At its core, the idea that countries around China can benefit from thinking about new ways either of seeking mutually beneficial objectives or by working more in its domestic economy for growth opportunities there, or looking for partnerships abroad. In particular, using the knowledge that China has accrued through the last 40 years of development is important. No country has built more infrastructure, and in particular more high-speed railways, than China. It is the opportunity to share this and to help with some of the massive infrastructure needs in the Asian region, that has made the Belt and Road Initiative something that interests China's neighbors. Seeing the Belt and Road Initiative, therefore, as an aim to improve regional connectivity, but also to upgrade the exchange of ideas about how to approach development and learn from each other, gives it the most meaning. This is a proposal based not on flows of capital, but on better quality communication. That makes it very timely.
The author is an op-ed contributor to Beijign Review and director of Lau China Institute at King's College, London
Copyedited by Dominic James Madar
Comments to yaobin@bjreview.com