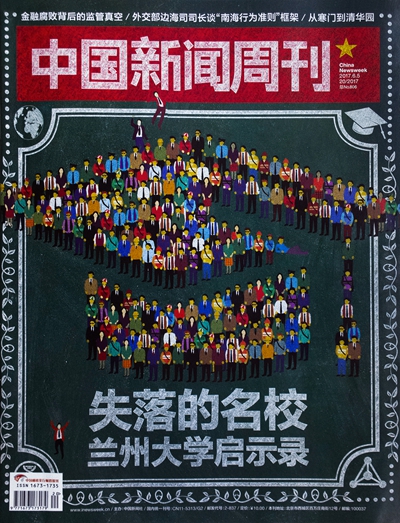 Lanzhou University, based in Lanzhou, capital of China's Gansu Province, in the far northwest of China, received a lot of favorable treatment from the Central Government during the planned economy era owing to city's role as a key heavy industry base.
For instance, as the development of the local petrochemical industry produced a high demand for professionals in related fields, the university's chemistry department was designated as a key national body.
However, China's rapid economic growth since its reform and opening up began has widened the development gap between east and west China. Compared with universities in more-developed east China, Lanzhou University receives less financial support from local government and has therefore lagged behind its eastern counterparts.
A large number of its teachers have been attracted to universities in coastal areas in east China, which offer higher pay and better career prospects.
The cause for the uneven development of Chinese universities is overreliance on the government for funds. As a result, universities in developed regions have received more financial support from local government than those in underdeveloped areas.
To solve the problem, higher learning institutions should strengthen cooperation with the private sector in order to secure more funding and improve their self-development abilities.
(This is an edited excerpt of an article published in China Newsweek on June 6)