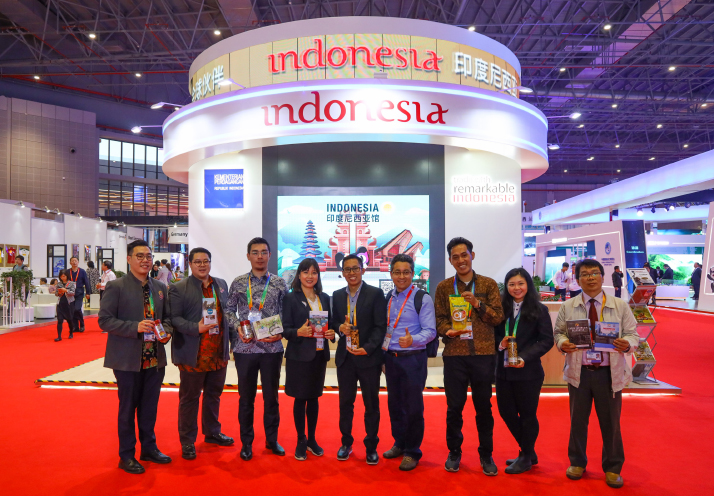 Visitors take a group photo outside the Indonesian Pavilion at the first China International Import Expo in Shanghai on November 5 (XINHUA)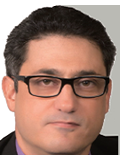 The first China International Import Expo (CIIE), a weeklong event, kicked off on November 5 in Shanghai after an opening keynote speech from President Xi Jinping in which he highlighted China's commitment to the principles of free trade, globalization, and reforms that will make it easier for foreign companies to sell their products in China.
A commitment to globalism
In a climate where global trade tensions are at their highest in decades, where companies and governments around the world are seeking greater access to the Chinese market and where technology, digital commerce, and new retail have made it possible to buy, sell and trade products cross-border, this first of its kind event could not have come at a better time.
The timing of the fair is also important because 2018 marks the 40th anniversary of reform and opening up, launched in 1978 under Deng Xiaoping when China began its shift to a more market-based economy focused on manufacturing, exports and the modernization of the country and the economy.
When I arrived in China for the first time in the early 2000s, one of my first forays out of Beijing was to the autumn China International Import and Export Fair more commonly known as the Canton Fair, held in Guangzhou, Guangdong Province. The Canton Fair was (and is) where tens of thousands of people and companies converge twice a year (October and April) to meet thousands of Chinese manufacturers and trading companies to buy, source and produce goods of every imaginable shape, size, and purpose. The total floor area for the show is the size of 71 Walmart Superstores.
Even more awe-inspiring than the size of the show and the number of vendors was the incredible diversity of the attendees. Moving through the aisles, shoulder to shoulder, women in traditional Nigerian dresses, men in traditional Arab headdresses and robes, Germans in suit and tie, Indians in saris and Nehru shirts, Americans wearing baseball caps, and Israelis in Fedoras and fur.
At any moment in any given spot, you could hear a half dozen languages being spoken. I felt like I had traveled back in time to a Silk Road marketplace or the Grand Bazaar of Istanbul. I could almost smell the spices and feel the silks of those great gatherings of commerce. The key lesson for me was that business transcends culture, language, dress, and politics. The Canton Fair was in many real and symbolic ways the gateway to China for the world in the 1980s, 1990s, and 2000s and the symbol of China's rise to be the top manufacturing country it came to be known as.
The latest iteration of the Canton Fair finished just days before the kick-off of the new CIIE. That transition tells, in many ways, the journey China has been on for the last 20 years as it shifts its economy from low-cost manufacturing and exports to consumption, services, innovation, and globalization.
China currently enjoys a trade surplus with almost every economy it trades with, most significantly with the United States, the EU, and its Asian neighbors. I am not of the belief that the true value of globalization and trade between countries can be measured by trade surpluses or deficits. Too many other factors are at play. With that said, there is a gap and there are real and perceived issues that increased market access will help solve.
China also understands that increased consumption is important to the overall economy and that there is a belief that there has been much talk, but little-perceived action in further opening the Chinese market to foreign industrial, agricultural, technology and consumer products.
Actions trump ideals
In his opening remarks, President Xi announced that China will cut tariffs, make customs clearance more convenient, reduce institutional costs in the import sector and accelerate the development of new business models.
Xi also pledged further opening up in the telecom, healthcare, education and culture sectors.
The fair was planned well before the current global trade climate developed and before tensions with the United States escalated. It can be seen in two lights now, as a useful tool to increase exports to China, assuaging the Western economies mostly on edge about the subject, and a way to engage smaller, developing nations to increase trade with China.
It should also prove to be a useful building block in reaching future deals and agreements with the United States and the EU that will ensure that trade between the countries and globalization, in general, are allowed to flourish.
There are three key measuring sticks that will prove the CIIE to be successful in the short and long terms.
The expo should be the foundation for easing trade tensions with the major Western nations by demonstrating that trade with China is not a zero-sum game; that China is willing to meet the West halfway in order to address real and perceived issues around trade deficits; and that the benefits of free trade far outweigh the negatives.
The plans for the post-expo reforms in China are ambitious, smart, logical and much needed. China should move quickly on implementing reforms and ensuring that there are tangible, quantifiable changes in the short and long terms. Some companies and politicians are skeptical about whether the potential changes that the expo represents will be made a reality.
Foreign companies and governments should commit to working with Chinese business and governmental entities on mutually beneficial deals that ensure the post-expo framework is that of a win-win for all involved.
Singles' Day
The CIIE kicked off one week before the November 11 Singles' Day Global Shopping Festival. It is the 10th anniversary of the biggest shopping and consumption day on Earth. Alibaba turned a farcical and fun "holiday" into a commercial opportunity in 2008. The first Singles' Day Global Shopping Festival featured only 27 merchants. This year more than 180,000 merchants will take part, with a third of them being foreign brands and retailers.
Alibaba, JD.com, Kaola, Little Redbook, and other Chinese digital marketplaces have become the Istanbul Bazaars, Roman Forums and Silk Roads of the 21st century. They are where merchants and buyers from all over the world gather to buy, sell, be entertained and trade.
Last year Alibaba and JD.com sold more than $40 billion worth of goods during the festival. About 30 percent of the products sold were foreign brands.
The e-commerce giants are not only worthy models, but they have made their money and their marketplaces key elements in increasing exports to China in support of President Xi's vision. Alibaba pledged $200 billion to support the many initiatives the expo has spurred and to facilitate increased imports to China. JD.com, Kaola, Netease and others have pledged an additional $17 billion. These proposed changes and reforms are welcome news to companies, brands, retailers, farmers and industrial producers around the world and the governments that support them.
The author is vice president of China/Asia Pacific strategy and global digital practices at consulting firm Tompkins International
Copyedited by Craig Crowther
Comments to dengyaqing@bjreview.com