During the Conference on Dialogue of Asian Civilizations, a sub-forum themed Sharing Experience on Asian Governance was hosted by the China International Publishing Group, where participants shared their views on topics such as Asian wisdom to promote political advancement, Asian solutions to benefit the people and an Asian community with a share future. Edited excerpts of a selection of opinions follow:
Rashid Alimov
Former Secretary General of the Shanghai Cooperation Organization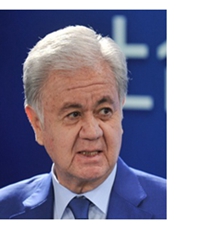 First of all, dialogue among Asian civilizations is the best answer to the fight against the most dangerous enemies of humanity, especially international terrorism and extremism, drug trafficking, and climate change. Second, relying on a mutually respectful dialogue will allow us to more actively develop cooperation in the fields of security, economy and culture.
It should be acknowledged that dialogue among Asian civilizations has deep roots and has never ceased. The living history of the Great Silk, Maritime and Tea roads are a magnificent example. Since ancient times, dialogue has promoted the interpenetration of cultures and the exchanges of knowledge, the development of contacts and the flourishing of Asian civilizations.
Numerous Asian people are products of different original cultures, but at the same time share a common human history. Progress on the Asian continent is associated with the names of the greatest thinkers and eminent pioneers in science who have made an invaluable contribution to the development of human civilization. In addition, every third object on the UNESCO World Cultural Heritage list is located in Asia, the cradle of all major religions of the world: Buddhism, Hinduism, Judaism, Christianity and Islam. In this regard, the role of intercultural and interfaith dialogue in Asia is objectively increasing.
The world is witnessing an active process of expanding and deepening trade and economic, cultural and humanitarian ties in the vast expanses of Asia, while Asia's transport interconnectivity is being strengthened. The pace of economic development in Asia is impressive: Of the top three largest economies in the world, two are Asian (China and Japan). In terms of modern communication network coverage, Asian countries are again among the leaders (the Republic of Korea and Japan). Asian countries also occupy leading positions in the fields of education, science and sports, among others.
In spite of some outstanding statistics, however, there is still a high level of inequality in Asia both among and within countries. Every fourth landlocked country in the world is in Asia and the level of their economic development is significantly constrained by their distance from seaports. In some Asian countries, internal conflicts—which can only be settled by political and diplomatic means—continue to smolder, while the level of terrorist threat is not decreasing. All this greatly increases the demand for the establishment and development of dialogue in Asia.
Yasushi Akashi
Former Under Secretary General of the United Nations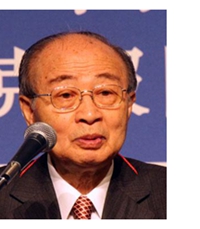 Asia constitutes a vital part of the world which continues to develop in a largely positive direction. We rejoice in the fact that the countries we come from are closer together than ever before in many different fields, resolving or alleviating many problems and challenges. Barriers which separate us are constantly being taken down in the common interest of peace and cooperation. It is our joint responsibility to keep Asia productive, vigorous, safe and harmonious.
In the past, Asia was afflicted by so many problems, conflicts and wars, experiencing immeasurable suffering and cruelty, although there have also been many instances of heartwarming cooperation and mutual help.
Of course, we should not minimize the remaining challenges facing us in Asia. Let us pledge to resolve these problems together through negotiation, dialogue and cooperation, and not through force, coercion or violence.
Huang Youyi
Vice President of the China Academy of Translation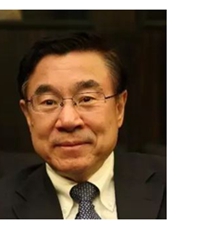 China is moving toward realizing the monumental goal of eradicating extreme poverty throughout the country by 2020. In the past 40 years, China has managed to help 800 million people cast off poverty, an effort that reveals both a century-old aspiration and many deep-rooted cultural traditions. These include the spirit of collectivism and the governance concept that the people's well-being is the foundation of the country and compliance with the people's wishes is essential. The virtue of local officials helping the people without seeking fame or profit for themselves, and the popular idea of everyone sharing the same responsibility for the welfare of the whole society are also part of these traditions.
It is obvious that China's diplomatic policy, featuring the building of a community with a shared future for humanity, to a large extent, is based on a similar thought pattern as the idea of alleviating poverty. It is simply an extension of traditional Chinese culture, with the only difference being that it manifests itself on a larger platform and a wider scope. Such traditional cultural ideas as harmony without uniformity, amicable coexistence, learning from different cultures and achieving greatness through a broad mind are the philosophical sources for a community with a shared future.
Chinese civilization has existed continually for several thousand years, giving rise to a world vision for both domestic and international governance. It has guided the Chinese people for centuries and will continue to lead people's pursuit of harmonious coexistence along the path of peace and development.
Fazel Karim Fazel
Senior Advisor to Afghan President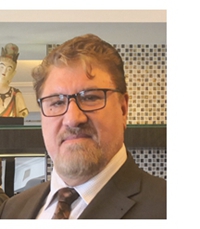 The proposition to build a community with a shared future for humanity and Asian countries is a direct response to global trends and the universal need for world peace, which reflects global efforts to address various challenges.
Asian countries should work together and establish relations to promote economic, political and security cooperation.
Our region is facing many issues, including border disputes, human trafficking, natural and man-made disasters, with the most important one being cross-border terrorism and insurgencies.
Therefore, it's important to find joint responses to these problems by boosting relations among the countries in the region and advancing a comprehensive governance concept that advocates lasting peace and universal security. Regional countries should work on new concepts of global order, security, development and civilization, and pave the way for China's positive participation in the Asian community's governance, creating realistic values for promoting lasting peace, stability and development in the region. Moreover, ideas should promote world peace and the common prosperity and development of all countries, identifying new dimensions in the collective interests and values of humanity while looking for new ways to handle multiple challenges through cooperation and inclusive development.
Accountability, transparency, participation and inclusion should become universal features of these international development programs. Some Asian countries have suffered greatly from poor governance, social unrest and violence, partly due to terrorism and the interference of superpowers. People have paid a heavy price for the uncertainties that have hindered development. The question remains: What is wrong with this part of the world? Issues concerning regional countries like peace and security, refugees, terrorism and those affecting economic and social progress are all linked with the underlying questions of global governance.
Therefore, by working together we will learn from each other to make up for our shortcomings, advance human civilization, promote mutually beneficial cooperation and raise awareness about human beings sharing a community of common destiny.
A country should be able to accommodate the legitimate concerns of others while pursuing its own interests and it should promote the common development of all countries while advancing its own development. Countries should establish a new type of global development partnership that is more equitable and balanced, stick together in times of difficulty, both share rights and shoulder obligations, and boost the common interests of humanity.
Jia Wenshan
Researcher with the National Academy of Development and Strategy, Renmin University of China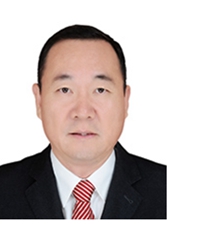 An Asian community with a shared future hinges upon the rediscovery of Asian values and Asia's common development. From a historical perspective, Asia has had three rediscoveries of its own values. The first one was a self-awakening during the 1980s and 1990s when Asian elites such as Lee Kuan Yew and Tu Weiming argued for the modernization of Asia with Asian characteristics such as relational or Confucian capitalism. The second rediscovery, which began in the 1990s, was the rise of Asia's cultural industry, especially in Japan and the Republic of Korea, which has been impacting the global cultural industry. The third started in 2010 when Asian powers began to critically, selectively and creatively integrate traditional Asian values and modern Western values into a globally inclusive and forward-looking value system which is not only empowering Asia, but is also benefiting the world.
Gao Qiqi
Professor at the East China University of Political Science and Law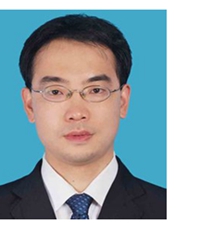 The basic logic of current mainstream theories on world order in the West is based on the conflict order view, which presumes the evil nature of human beings. This kind of conflict logic constructs a violent culture in the world and provides a theoretical basis for the Western conquest of non-Western countries.
Since the end of the Cold War, power multipolarity, economic globalization, political democratization, social networking, world risks and many other trends have challenged the concept of conflict order. Against this backdrop, the significance of a harmonious order based on the tradition of Asian political civilization is prominent. This view, with human nature assumed to be good, tries to discover and advocate the moral elements embodied in human nature.
Under the concept of harmonious order, the world order represents a friendly state of many actors existing, while the relationship between different players tends to be warm while interactions are manifested based on mutual assistance and courtesy. Some advanced Western theories, such as constructivism, feminism, global governance and international moral research conform to the basic logic of the harmonious order.
Advantages are reflected in its logical consistency as part of the integrated order and its strong applicability. The concept of co-governance is built on the idea of harmonious order, the fundamental logic of which is weaker conflict and stronger harmony, and its basic framework is to build global authoritative coordination. Relations among countries will be transformed from interests-oriented to friendship-based; different views will be tackled by seeking common ground while preserving differences; and the form of interaction will be a multi-topic consultative democracy. An Asian community with a shared future is actually a new solution on the basis of the comparison and integration of different views of order from both China and Western countries.
Copyedited by Rebeca Toledo
Comments to yanwei@bjreview.com