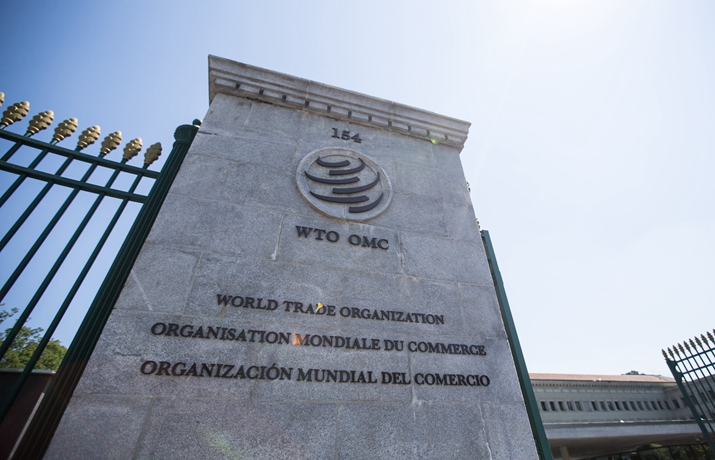 The headquarters of the World Trade Organization in Geneva, Switzerland (XINHUA)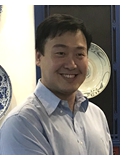 China submitted a new proposal on reform to the World Trade Organization (WTO) in May, where it argued that "unilateralism and the abuse of national security exemptions" have damaged the "rules-based international trade order." It called for limiting the use of national security exemptions and unilateral measures as well as resolving disputes surrounding the WTO's Appellate Body.
The international community regarded China's proposal with great interest, not only because opposing priorities among WTO members may make any reform process a prolonged and difficult one, but also because many countries may want to focus on resolving disagreements regarding the appellate body to prevent it from grinding to a halt later this year.
What makes the situation even more serious is that the U.S. regards the WTO as a new platform for great power rivalry. High-ranking U.S. officials have accused China of wrongdoing by inventing the theory of "three no's": one, China is a non-market economy country, denying China's market-economy status; two, China's economic system is incompatible with the WTO; and three, China is no longer a developing country and therefore not entitled to special or differential WTO treatment.
In other words, the Donald Trump administration is trying to use the WTO as a battlefield against China, and hence, this attempt will push reform toward a dead end.
The U.S. has been blocking appointments to the appellate body for years over claims that the body has overstepped its bounds by establishing new commitments for WTO members that had not been agreed upon, among other things. The full appellate body has seven members, but its current membership is down to three, the minimum required to rule on cases, and will fall below that number before the end of the year.
WTO reform may change the future world economy map because this process will set the rules of the game for global trade and investment for about the next quarter century. Therefore, it is widely believed that current heated and ongoing trade negotiations like the ones between China and the U.S., Japan and the U.S., and the European Union (EU) and the U.S. are just a prologue to the ultimate "big show" of WTO reform. Actually, the "game of thrones" surrounding WTO reform started several years ago. Now it's just a matter of time before formal negotiations begin, likely following the successful completion of various separate negotiations involving ongoing trade spats. This series of negotiations may further pave the way for WTO reform by securing broad-based consensus among related stakeholders on matters of concern.
In dealing with these tough negotiations and deals, there are several key principles that China needs to follow in the process of WTO reform.
First, China will continue to strongly support real WTO reform, but will stay away from any possible traps in the process. As Zhang Xiangchen, China's Ambassador to the WTO, said at a WTO conference in Paris in November 2018, "If someone wishes in the name of reform, to put China in a tailor-made straitjacket of trade rules to constrain its development… they will be very much disappointed."
Second, along with the deteriorating situation in China-U.S. economic ties, Beijing has begun to realize the growing importance of the EU and other parties. Therefore, it is necessary for China to deepen reform and expand openness further. The recent strategic interactions between China and the EU, ASEAN and other regional organizations show that China's "united front" approach is working.
This does not mean that China will abandon its identity as a developing country and blindly accept the "three zeros" principle of trade, defined as zero tariffs, zero market barriers and zero subsidies. This principle, as a Chinese Ministry of Foreign Affairs spokesperson said, is "not only unfair to China, but also unfair to developing countries."
However, there are also different voices in China. One of the soundest comes from Huang Qifan, Vice Chairman of the China Center for International Economic Exchanges and former mayor of Chongqing, who advocates that China should adopt Washington's three zeros principle. In his view, "the principle will be beneficial for China to gain a competitive advantage in the new competitive global economic landscape. If China implements zero tariffs on manufacturing, agriculture, energy and minerals, consumer goods, and other fields, the advantages will outweigh the disadvantages. If it implements zero barriers, China's business environment will greatly improve and it will help Chinese enterprises to go out into the world. The implementation of zero subsidies will be conducive to structural adjustment, will force state-owned enterprise reform, prevent rent-seeking behavior and reduce trade friction." In conclusion, Huang asserts that, "If China can do the three zeros, it will be China's second accession into the WTO."
The trade war continues, so do the heated debates on both sides of the Pacific. Both the developed and the developing worlds are watching for these two giants' next moves, whether they can adjust their economic and diplomatic policies accordingly.
China's Proposal on WTO Reform
Overall Position
1. Reform shall preserve multilateral trading system core values such as non-discrimination and openness, with a view to creating a stable and predictable environment for international trade.
2. Reform shall safeguard the development interests of developing members. In particular, it is imperative to eliminate development deficits in the existing WTO rules, resolve the difficulties encountered by developing members in their integration into economic globalization, and help attain the Sustainable Development Goals of the United Nations 2030 Agenda.
3. Reform shall follow the practice of decision-making by consensus. Specific issues subject to reform, work agenda and final results should be agreed upon after extensive consultations on the basis of mutual respect, broad participation and dialogue on an equal footing.
Areas for Action
Resolving the crucial and urgent issues threatening the WTO's existence
1. Breaking the impasse of the appointment process of Appellate Body members
2. Tightening disciplines to curb the abuse of national security exemptions
3. Tightening disciplines to curb unilateral measures inconsistent with WTO rules
Increasing WTO's relevance in global economic governance
1. Rectifying the inequity in rules on agriculture
2. Improving trade remedy rules
3. Accelerating negotiations on fishery subsidies
4. Advancing a joint initiative on trade-related aspects of e-commerce in an open and inclusive manner
5. Promoting discussions on new issues
Improving the WTO's operational efficiency
1. Improving the compliance of notification obligation
2. Improving the efficiency of WTO subsidiary bodies
Strengthening the inclusiveness of the multilateral trading system
1. Respecting the right to special and differential treatment of developing members
2. Adhering to the principle of fair competition in trade and investment
The author is an associate research fellow at the Chongyang Institute for Financial Studies, Renmin University of China
Copyedited by Rebeca Toledo
Comments to yulintao@bjreview.com