Wang Guangfa (right), head of the Department of Pulmonary Medicine at Peking University First Hospital, poses for a photo with a medical worker from Ditan Hospital in Beijing on January 30, 2020. Wang, who was diagnosed with novel coronavirus pneumonia nine days earlier, was discharged from the hospital after being cured (XINHUA)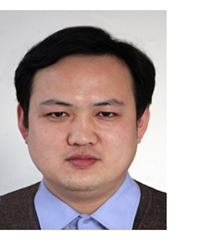 When the World Health Organization (WHO) declared a public health emergency of international concern on January 31, WHO Director General Dr. Tedros Adhanom Ghebreyesus made it clear at the ensuing press conference that the declaration "is not a vote of no-confidence in China" but compelled by "the global outbreak of novel coronavirus (2019-nCoV)."
He also reiterated that "WHO continues to have confidence in China's capacity to control the outbreak."
Since the outbreak of the epidemic in Wuhan, the capital city of about 10 million people in central China's Hubei Province, Dr. Tedros said 98 cases had been reported in 18 countries outside China, including cases of human-to-human transmission in four countries, Germany, Japan, Viet Nam and the United States.
"The main reason for this [global emergency] declaration is not because of what is happening in China, but because of what is happening in other countries," he said. "Our greatest concern is the potential for the virus to spread to countries with weaker health systems and which are ill-prepared to deal with it."
Of the seven recommendations made by WHO to deal with the situation now and in the long term, the first mentioned by him is related to international trade and travels.
"There is no reason for measures that unnecessarily interfere with international travel and trade. So WHO doesn't recommend limiting trade and movement," he said. "We call on all countries to implement decisions that are evidence-based and consistent."
Dr. Tedros also mentioned the transparency shown by the Chinese authorities in handling the emergency. There have been constant updates on the number of new confirmed cases, information on analysis of the pathogen and preventive measures and treatment.
Since the outbreak, China has kept in touch with WHO and other countries, sharing information, including the genome sequence of the virus. In a reference to that, Dr. Tedros commended China's efforts and spoke highly of China's great contribution to the world by fighting against the novel coronavirus, "In many ways, China is actually setting a new standard for outbreak response, and it's not an exaggeration."
Soon after the outbreak, the Chinese Government designated experts to investigate the cause of the epidemic, who pinpointed the new strain of coronavirus responsible for the illness. Medical research is going ahead full steam to find an antidote while a 1,000-bed hospital is under construction on a war footing to treat coronavirus patients.
There has been regular meticulous dissemination of health guidance to the public. Protective clothing, masks, medical gloves, protective spectacles and other emergency equipment and materials have been collected from around the country and sent to Wuhan. In addition, medical teams comprising more than 6,000 personnel have been sent to Wuhan.
Since January 23, Wuhan has closed its airport, railway and bus stations to prevent the spread of the virus. Local governments in other areas in the country have also implemented measures to contain the epidemic, such as restricting public meetings and extending the Spring Festival holiday for the closure of schools and offices.
Chinese President Xi Jinping, who had a meeting with Dr. Tedros in Beijing on January 28, has said China is ready to work with WHO as well as the international community to safeguard regional and global public health security. He has also expressed his faith that the international community would assess the situation in "an objective, just, calm and reasonable way."
China has full confidence and capability to win this fight against the epidemic. It has been informing relevant sides and shared the genome sequence of the coronavirus in a timely manner with openness, transparency and a responsible attitude. And it will continue working with WHO and other countries to safeguard regional and global public health security.
Copyedited by Sudeshna Sarkar
Comments to lanxinzhen@bjreview.com