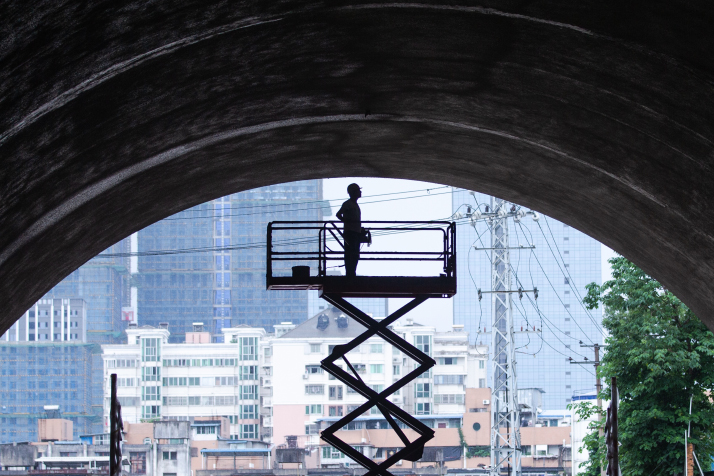 The construction site of a tunnel in Fuzhou, Fujian Province in southeast China, on May 26 (XINHUA)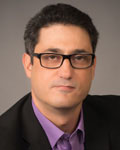 The annual sessions of China's top legislature and political advisory body, commonly known as the Two Sessions, have always been a global media event for the setting of the annual growth target and the government's agenda and policy priorities for the year.
This year's meetings were not only critical to China's leaders and citizens, but also of major interest to global companies, politicians, trade groups and other institutions. As the world looks to China for results of the battle against the novel coronavirus disease (COVID-19), its current economic state and what the future holds, there are three key areas of especial interest: what we have learned from the results of the Two Sessions, a look at China's post-COVID-19 recovery thus far, and two key factors that will help determine the speed and scope of China's rebound.
Economic recovery
The Two Sessions departed from tradition in many ways this year. Perhaps the biggest piece of news was that the government did not set a growth target for the year. This is due to the uncertainty created by the COVID-19 pandemic. Last year, the target was between 6 percent and 6.5 percent and the economy grew by 6.1 percent.
The second big takeaway was the announcement of a package of policies aimed at stabilizing the economy and spurring employment including a deficit increase of 1 trillion yuan ($140 billion) over last year and issuance of 1 trillion yuan of government bonds for COVID-19 control. The country also plans to issue 3.75 trillion yuan ($523 billion) of special local government bonds this year, up 1.6 trillion yuan ($223 billion) from 2019.
One of the most enduring images of China during the COVID-19 outbreak was the blue skies across major industrial cities and regions, the clarity and duration of which had not been seen in years. This was great news for Chinese people and the environment but also a stark indicator that China would have to restart production.There are many encouraging signs that life, business, and economic normalization is taking place. The first sign of recovery is that factories, both large and small, are humming with activity again. While it is apparent that in China, and elsewhere around the world, there will likely not be a V-shaped recovery and there may be ups and downs for the next six to 18 months, signs of change are obvious.
Perhaps no sector of the economy suffered more than manufacturing as plant after plant was shut down to stop the spread of the epidemic. While many office workers in big cities were able to work remotely, factory workers suffered from loss of income and the country suffered from lack of exports.
According to China's National Bureau of Statistics, industrial output grew by 3.9 percent in April after an 8.4-percent drop in the first three months. By any measure, China is still the factory of the world and its economy, global supply chains and consumers around the world depend on Chinese exports. This is especially important at a time when global companies are considering reshoring and diversifying their manufacturing maps.
Another bright spot is consumption. A key goal of the 12th and 13th five-year plans for 2011-15 and 2016-20 is to shift a significant percentage of China's growth and GDP to consumption and services. This has been a highlight of the last 10 years of China's economic growth.
Research we have completed recently regarding consumption, e-commerce, pace of openings, products and brand assessment points to long-term growth in all sectors of consumption with stable employment numbers.
Retail sales of consumer goods fell by 7.5 percent in China in April, but compared to the decline in spending and retail sales in other parts of the world, Chinese consumers have kept the economy from further plunge.The role that services are playing in the recovery is notable as well. Services ranging from cloud computing, restaurants and banking to marketing are recovering. These are generally provided by large corporations, both domestic and foreign, who are better positioned to both endure difficulties and spur recovery.
The bigger worry for China is the tens of thousands of small businesses that may struggle to stay open, stay profitable and keep people employed.
Keeping people employed is key to maintaining stability and domestic harmony, not to mention regaining the momentum of building a society based on President Xi Jinping's vision of the Chinese dream—that of a prosperous, stable country where each generation does better than the previous, and which through influence created by investment, wealth and outreach will play an increasingly major role on the world stage.
The biggest threat to that future is mass unemployment.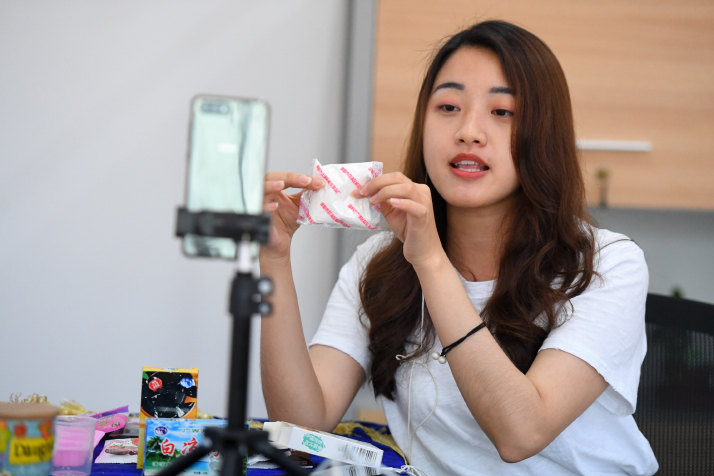 A host promotes an agricultural product during a live-streaming session in Liuyang, Hunan Province in central China, on May 15 (XINHUA)
What's next?
Getting people back to work will be the most critical action item on the 2020 and 2021 agenda for the Chinese Government.
During the Two Sessions, Premier Li Keqiang said the government will take strong measures to stimulate employment. Anything that will get businesses stable, reopened, and fully staffed is paramount.
New companies that meet the needs of a post-COVID-19 world in fields such as medicine, business, transportation and food safety, among others could be big winners over the next decade at home and abroad. New digital commerce and smart-living technologies and biomedicine companies are also key to building the new economy, and could become forces for multi-decade growth and job creation, rather than simply trying to settle for returning to the pre-virus state.
The evolution of e-commerce and digital commerce and the industries they created, led by Alibaba, Tencent, JD.com, Huawei, Xiaomi and Pinduoduo, not to mention sub-industries like key opinion leaders on e-commerce management, have transformed the way consumers look for, buy and consume the majority of products and services and has been a job growth engine for almost 20 years.
Now is the time to focus on further development of world-class digital commerce and technology companies as generators of jobs.
The next six to 18 months will be challenging for almost every business and government in the world. Therefore, not only is it important for China and other countries to work internally on a restart and return to growth, but also to work together on this global problem that requires both domestic and global solutions.
The author is an op-ed contributor to Beijing Review and founder and CEO of 5 New Digital
(Print Edition Title: Setting the Tone)
Comments to yanwei@bjreview.com