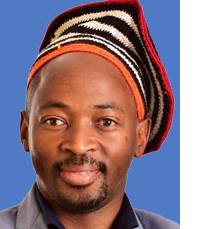 In his speech at the launch ceremony of the Second CHINAFRICA Short Video Competition on August 28, Ayanda Holo, Director of International Media Relations of the Government Communication and Information System, South Africa, called for building people-centered relations that are truly win-win. An edited excerpt of his speech follows:
The year 2020 will always be remembered for the devastating COVID-19--a stressful year of loss of life as well as a year of hard learnings about the way we live.
What do stressful times teach us besides the obvious fact that stressful times don't last but great relationships do? They teach us the value of friendships. We die faster from loneliness than from conflicts and viruses.
China's policy of opening up 40 years ago has been great for the Chinese people and it promises to be as great for the world, with programs such as the Road and Belt Initiative.
However, this is largely on the trade and economic front. The world of people-to-people engagements still needs to be clarified, empowered, and realized. The old valuable global institutions that have tried to keep our world order stable should continuously be reviewed, made to be inclusive, and re-purposed for the people of the world so that they can enjoy the same status in opportunities the new world has to offer.
When I was in China, a few times I still realized that ordinary people have not been engaged enough with Africans. Our relations are still immature in terms of sharing lives: Africans still view China as a trading market space and the workshop for the world and Chinese ordinary people still view Africans in the same light that is perpetuated by Hollywood and the Western media.
This is why I made it my commitment that I will participate in building a bridge and building relations that are mature--people-centered relations--and are truly win-win. The relations should always be based on [the principle] of "seeking truth from facts."
As friends, we believe that a well-educated citizenry in our countries with rich experiences and memories, and our own media visuals, rather than books and theories written by others, will improve our relations.
It is for this reason that the media leaders gathered here today ought to remember that we should further and collectively work together in collaboration toward ending all forms of poverty everywhere in the world. It should be our collective priority--our news and information sharing has to empower and prioritize this goal.
Our collective aspiration should be what President Cyril Ramaphosa and President Xi Jinping are championing--the quest to lift people out of poverty. The media practitioners are a vital element in getting this message through to the world. Another level of poverty we need to deal with is amongst our ordinary people not getting enough visuals of us sharing life in the mainstream cinemas and films.
I then ask how many Africans received the news and commitments by China, delivered by President Xi at the Extraordinary G20 Leaders' Summit 2020 where he stated that we need to be all resolute in fighting an all-out global war against COVID-19 outbreak.
We should also ask the question as to how many Chinese people know these quotes by great African leaders: President Kwame Nkrumah of Ghana championed the freedom ideals for an integrated Africa. Emperor Haile Selassie of Ethiopia, who spoke of the importance of self-determination (what China calls cultural confidence), once said, "We must become bigger than we have been, more courageous, greater in spirit, larger in outlook. We must become members of the new race, overcoming petty prejudice, owning our ultimate allegiance, not to nations but our fellow men within the human community." And South African President Nelson Mandela said, "None of us acting alone can achieve success. We must, therefore, act together as a united people, for national reconciliation, for nation-building, for the birth of a new world."