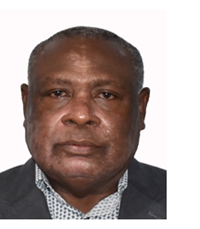 Xi Jinping: The Governance of China Volume II shows the governing mind of President Xi Jinping and how he has molded China's statecraft.
The desire for national rejuvenation is a remarkable feat any world leader would want for his or her country and people. Xi's emphasis on a new long march of the generation manifests two major goals: achieving a moderately prosperous China for its people by 2021, the centenary of the Communist Party of China, and turning China into a great modern socialist country that is prosperous, strong, democratic, culturally advanced, harmonious and beautiful by 2049, when the People's Republic of China turns 100.
China has refined and perfected the socialist model of both the economy and statecraft. Underwritten by a moderately prospering economy, the Chinese leader has scientifically blended the socialist growth model with Chinese characteristics while continuing to reference the leadership of China before him. He underscores respect, teamwork and comradery that have led to consistency in the governance of China.
The book is not an account of Marxism-Leninism re-written, nor is it seeking to alter the global ideological order. Xi has gone one step further than his predecessors, proactively engaging the world through China's going global policy. He has advanced the rule of law, instilled stricter discipline in the Party, and underscored the belief that for China to hold its place in a highly turbulent world, multilateralism must remain the norm in international relations and a rules-based global trading system must be fair and just to all.
Strategies like the blue ocean model talk about value innovation, low-cost production and product differentiation. Transfer this strategy to the public domain for state leadership and governance, and one will appreciate that Xi has done just that for China and its 1.4 billion people.
As a world leader, Xi's vision is power by the people and running affairs for China scientifically and strategically.
Guarding the system against potential corruption, firmly establishing the rule of law and setting incentives for hardworking officials dedicated to the task of governing the nation, he has also paid attention to building a strong military to underwrite the security of both homeland territory and the population.
Xi's new development concepts, the new normal of economic development and socialist democracy project an image of a China that is turning a new corner in state governance. With a deep sense of the history embodied in revolution, reform and economic development, Xi says China must adapt itself to the new trends of economic globalization and evaluate correctly the changing international situation.
It must thoroughly understand the new demands in domestic reform and development and take more effective action to drive opening up to a higher level and quicken the pace of implementing the free trade zone (FTZ) strategy to build up an open economic system.
"We must take more initiative to further promote opening up to the outside world in a bid to boost economic development and win the international competition," Xi says. Accelerating the implementation of the FTZ strategy is an important element of a new round of opening up.
The book also talks about cultural confidence and climate change mitigation, which is on the top of China's list as it refocuses on rehabilitation of its natural environment.
The book also explains the policy of "one country, two systems." China is demanding respect for its sovereignty over its rightful territory—Hong Kong, Macao and Taiwan. As a major country, its diplomacy must be heightened with strength and opportunity. Its peaceful developmental rise must be respected.
Xi's signature Belt and Road Initiative is by far the most ambitious Chinese project that distinguishes China and gives it its self-created space in world history. Out of a 5,000-year-old civilization has come perhaps the greatest innovation of all time. While preserving China's history and its socialist economic system, Xi's initiative triumphs over the empire-building drive that many countries have been known for.
The Belt and Road Initiative is China's genuine offer for a win-win outcome for all countries. Not one other powerful global economy leader since the dawn of time has publicly invited all nations, big or small, developing or developed, capitalist or socialist, to come and share in its prosperity.
The author is a strategy and foreign policy adviser at Papua New Guinea's Department of Foreign Affairs and International Trade
Copyedited by Sudeshna Sarkar
Comments to yanwei@bjreview.com