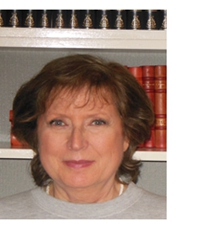 Xi Jinping: The Governance of China, Volume II, published in November 2017, following the September 2014 publication of Volume I, reflects the Chinese president's evolved and expanded views and strategies during that time frame. The contents are the backbone of two forward-looking guidelines: Xi Jinping Thought on Socialism with Chinese Characteristics for a New Era and the Chinese dream of national rejuvenation.
Volume II is an over 600-page book that consists of a compilation of Xi's major speeches, conversations and letters from August 2014 to September 2017. The 99 articles cover a multitude of important themes, some never published in English before, divided into 17 chapters and encompassing both national and international issues.
Domestically, they highlight education, the environment, the rule of law, culture, archaeology, science, poverty reduction, national defense and Communist Party of China discipline. Internationally, the focus is on global development and cooperation, economic and financial evolution, diplomacy, military cooperation and exchanges, peace, Chinese and world history, and the Belt and Road Initiative.
It offers Chinese citizens comprehensible and lucid visions of their future, shared goals and an understanding of the direction their nation is taking internally and externally. To foreigners, it aims to explain China's development concepts and path and answer the international community's growing interest, curiosity and concerns. In addition, the book opens a wide and formidable window on today's multifaceted China, its rich civilization and long history with its sometimes tragic twists and turns.
Of particular interest are the nine articles listed under Peaceful Development and Cooperation With Other Countries, each an outline of relations between China and most of the planet: the Asia-Pacific region, the European Union, Africa, the Arab world, Russia, the United States and other BRICS countries.
Xi's concepts of long-term peaceful development are at the core of China's foreign and defense policies, as well as at the heart of China's strong vision of its place in the world, especially in the Asia-Pacific region, but in other areas too.
His views are inseparable from securing territorial sovereignty, stability and security, and adapting to global economic fluctuations. They represent a realistic, attractive win-win future of country relations based on mutual benefit and prosperity brought about by a harmonious environment.
Altogether, it is a blueprint for the current move away from a unipolar world and its destructive ways toward a multipolar and strife-free new world system, a positive yet revolutionary drive to move the whole of humanity forward.
Nothing better illustrates the success of Xi's global peace and prosperity policy than the Belt and Road Initiative as defined under a namesake chapter in Volume II.
The idea of opening routes between the East and West was initially conceived and realized during the Han Dynasty (206 B.C.-A.D. 220). Subsequent dynasties added new routes to the existing land network and created sea passages as well. In time, the ancient Silk Road connected Egyptian, Babylonian, Indian and Chinese civilizations, delivering untold benefits along the way.
In the fall of 2013, Xi proposed the building of the Silk Road Economic Belt while in Kazakhstan and the 21st-Century Maritime Silk Road while in Indonesia. One year later, in his speech at the Dialogue on Strengthening Connectivity Partnership, he reaffirmed the importance of the Belt and Road Initiative, which he pictured as "two wings of a soaring Asia."
Barely four years later, over 100 countries and international organizations attended the First Belt and Road Forum for International Cooperation in May 2017. By then, economic corridors had been constructed, agreements had been signed, land-sea-air connections had been built and trade had exploded in trillions of dollars from Russia to Turkey, Mongolia, Hungary and Laos. In keeping with ancient history, exchanges of all sorts developed among people just as they had centuries ago, to the mutual benefit of many.
As the initiative continues to expand at breakneck speed in Asia, Europe, Africa, the Middle East and Latin America, Xi has started building a road of peace, which is no surprise. "The ancient Silk Road thrived in times of peace and declined in times of war," he said, a remark that surely was not lost on international warmongers.
Volume II is an erudite, dense and highly sophisticated work of historic dimension. Yet, it is not only a political book. Peppered with countless ancient Chinese quotes from past officials, scholars, writers, poets and philosophers, it takes the reader beyond its political scope into the very heart of 5,000 years of unbroken history as well as into the soul of a determined people.
It is sure to challenge entrenched beliefs and be an intellectual and enriching exercise prone to expand one's worldview. The reader will be left with a lot and in the end, is bound to come away with the sense that China knows a lot more about the West than the West knows about China. One will realize that China didn't suddenly transform itself because of its contacts with the West and that the last 40 years have produced astounding achievements. Finally, one will see that Xi's responsibilities are indeed "as weighty as Mount Tai," that is, very important.
The author is president of the dissident Dulles Area Chapter of the U.S. National Organization for Women
Copyedited by Rebeca Toledo
Comments to yanwei@bjreview.com