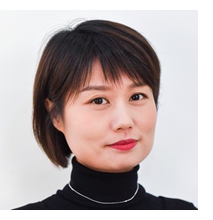 Born and growing up in Xinjiang Uygur Autonomous Region, I felt a sense of unfairness between the Han people like me and the ethnic minority groups living there. Many of my classmates from the ethnic minorities had at least one sibling, but most of the Hans didn't. Though the one-child policy prevailed at that time, the ethnic minorities were exempted.
I was also envious of the extra points ethnic minority students could get during the college entrance exam because of their minority status. I had complained to my parents: Why am I not a Uygur or Kazak?
For years and even after I came to Beijing to study and work, I thought I was among the unprivileged in Xinjiang until I learned about the West's take: Uygur minorities have suffered from abuse in Xinjiang.
The cognitive dissonance struck me hard and I knew something was wrong.
When the West talks about my hometown, the topic of choice is human rights, a term I rarely heard in Xinjiang when I was young. So last year, I went back to Xinjiang and talked to locals, not as a journalist, but as one of them.
I met Hujabaidulla Ismayil, a farmer in his 40s from the oasis town of Hotan in southwest Xinjiang, when he was selling his chrysanthemums. When farming season is over, like other villagers, Hujabaidulla too becomes a migrant worker doing seasonal jobs in other townships. Otherwise, there would not be enough income to feed his family.
I asked him when he planned to retire. He told me the day he can't walk any more. For him, human right means the right to live a decent life through hard work.
Raziya Kadir, 30, is from Kashgar. Maybe the Western media would call her "forced labor." I met her in a factory in the city of Korla, some 12 hours by train from her hometown. After graduating from a sports school, she had been sitting idle, hanging out with friends, which made her mom fret about her future. Finally, after her mother's persuasion and encouraged by the local community to seek opportunities outside, she chose to work in Korla.
Before she landed a job, she spent three months getting training in technical procedures and standard Chinese. Today, she has a stable income and is fluent in the national language. To her, more opportunities for self-improvement are human right.
People may wonder why they can't work where they live. Look at the map of Xinjiang. A large proportion of the local population live in the south, next to the Taklimakan Desert, the second largest shifting sand desert in the world. The severe desertification has made it impossible for the villagers to live off the land. But with vocational and language skills, they can get diversified options in addition to farming. Once there are more options, their children do not have to be farmers and lead the same hardscrabble life.
Today, more and more farmers are working in factories and Xinjiang is getting industrialized after lagging far behind. Then on January 13, the U.S. banned cotton and tomato products from Xinjiang, two of its pillar industries, on allegations that they were developed with "forced labor."
The concept is indeed perplexing for many Xinjiang locals, including my parents. They are typical Chinese parents who just want their children to find a good job and lead a good life. If "forcing" their children to work instead of letting them goof around is considered abuse, they would be stunned.
I see a Chinese parent's mindset in the government. The region has put in a lot of efforts and money to attract companies to invest and create jobs. According to a research report on the development of the cotton textile industry in Xinjiang, conducted by the China Cotton Textile Association in 2018, some of the companies were hesitant about coming to Xinjiang due to the low efficiency of unskilled workers, the high cost required to train them and the high turnover rate. Still, they came due to government incentives such as subsidies.
Xinjiang accounted for over 90 percent of China's cotton production in 2020.
The U.S. "cotton ban" doesn't promote human rights. It is another coercive economic measure against China that hurts the very people it says it seeks to help. It will squeeze out opportunities and make the job market harsher. The end result will be pain, not the happiness of people in Xinjiang.
(Print Edition Title: Help for Xinjiang or a Knockout Blow? )
Copyedited by Sudeshna Sarkar
Comments to ffli@bjreview.com